Tampa Bay
"LGBTA Bars That Are"
59 Bars OPEN NOW!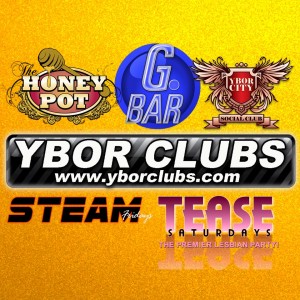 https://www.facebook.com/YBORCLUBS
2606 – OPEN NOW
http://www.2606.com
Located at 2606 N. Armenia Ave., Tampa 813-875-6993

Alley Bar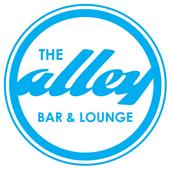 www.myspace.com/alleybarsarasota
2831 North Tamiami Trail, Sarasota
Open May 2009
Bambusa Bar & Grill – OPEN NOW
600 Goodlette Road, Naples 239-649-5657
Video Bar, Monday and Saturday Night Karaoke, Dinner Specials. Log onto our website for promotions, activities, and dinner specials. www.bambusaonline.com
Barbarella's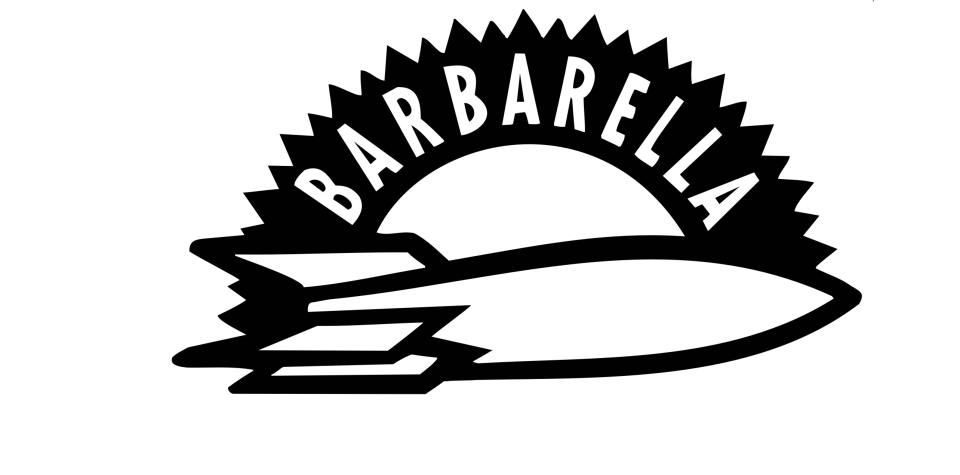 https://www.facebook.com/GayborTeaDance
1920 E 7th Ave, Ybor City
1510 E 7th Ave., Ybor City, Fl 33605
Baxter's – OPEN NOW
Located at 1519 S. Dale Mabry HWY., Tampa 813-258-8830
Blur, The Tuesdays – OPEN NOW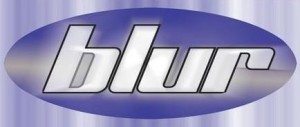 www.myspace.com/blurdunedin
Located at 325 Main St Dunedin Fl 34698
Tuesday Nights
check us out at myspace.com/Blurtuesday
Doors open at 8pm
Boot's Nite Club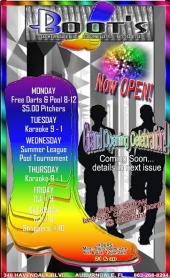 www.myspace.com/bootsniteclub
340 Havendale Blvd., Auburndale, Fl
Owners Jack & Don
Opened Spring 2009
1327 E. 7th Ave., Ybor City, FL 33605
The Castle Burn Sunday's – OPEN NOW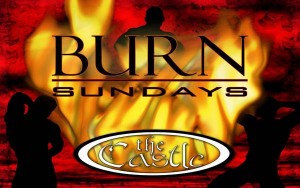 www.myspace.com/thecastlesundays
Opened 5-18-08
We would like to welcome you to The Castle Burn Sunday Nights. The Castle as it current entity of a night club as been in existence for almost 12 years. The downstairs bar itself has been in existence for 17 years. In the years The Castle has catered to a variety of cliental. We pride ourselves in our openness and expectance of everyone. The gay community has long been a part of our venue. Many of you will remember our previous gay night Mecca, which had quite a long run. Mecca came to an end for various reasons not including or lack of desire for the night. In recent months the owners and staff have been discussing our desire to open a night oriented to the gay community. In an effort to thank the community for it's support of all our nights over the years. We would like to give the gay community a night of it's own. We still hope for your continued support of our other nights as we like the diverse crowd and hope to continue the diversity of all our night. We plan to offer a variety of activities and entertainment as well as special events and guest DJ's for your entertainment. Your suggestions and comments are more than welcomed and we hope to hear from you. As we would like to optimize your experience and make that experience a unique and enjoyable one. The Castle is comprised of many different areas for your enjoyment. The downstairs bar is a more relaxed environment with myriad of music played and an outside patio equipped with a small dance area. The Redroom is another area to relax and talk with your friends. It has a cozy seating areas and a more lounge like atmosphere with ambient lighting. The Main Bar is equipped with an all new revamped sound system and a large dance floor. There are multiple seating arrangements if you would like to relax and just watch the action, rather than being a part of it. All bars are equip with a full bar including a generous selection of liquors and beers, available on tap as well. We will be offering a wide variety of nightly specials, including beer, liquor, and shot specials. We will keep you posted with our advancements as well as our plans for our Grand Opening Party!! Please tell your friends about us and our page. The Castle staff would like to thank you for your present and future support. We can't wait to see you at The Castle's Burn Sundays.
Camp Mars – OPEN NOW
http://www.campmars.com/
Located at 326 Goff Rd., Venus 863-699-6277
Chelsea Nightclub – OPEN NOW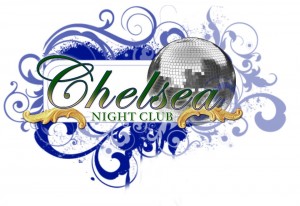 http://chelseanightclub.com/
Located at 1502 N. Florida Ave. – Tampa
Opened 9-11-08
City Side – OPEN NOW
http://www.clubcityside.com/
Located at 3703 Henderson Ave., Tampa
Christopher Street – OPEN NOW
http://www.christopherstreetbar.com/
Located at 13344 66th St. N., Clearwater/St.Pete 727-538-0660
3501 Universal Plaza  New Port Richey FL, 34652  727-844-3474
Open Summer 2010
The Cold Keg Nightclub – Melbourne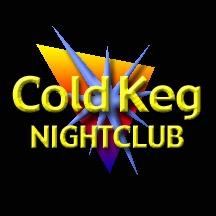 www.myspace.com/coldkegnightclub
The Crowbar – OPEN NOW (mixed)
www.myspace.com/crowbarlive
The Crowbar is located at the corner of 8th Ave & 17th Street in Ybor City. Famous for their live bands and beer gardens.Straight but very GLBT Friendly. Bonnie & Tom have hosted many GLBT events here.
Czar – Open Now (Mixed)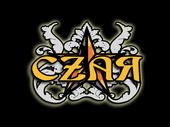 www.myspace.com/czarvodkabar
http://www.myspace.com/czarvodkabar
Located on 7th Ave & 15th Street in Ybor City. Czar is the former home of the Famous Gay Bars….El Goya, Tracks, Pleasure. Today it's very mixed and they often host GLBT Big Events here. The Staff & Mgrs are Fantastic!!!
Detours – OPEN NOW
www.detouroncentral.com
www.myspace.com/stpetedetour
Opened in 2007 in the former Grand Central Station / platforms
OPEN DAILY MON-SUN 2-2AM, 727-327-8204
Two Full Bars – Show Bar, Dance Zone
Bypass: A Garden Patio
Live Music & Shows
Karaoke & Pool
Game Room
Free WI-
The GaYBOR District in Historical Ybor City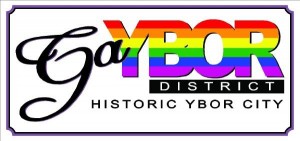 www.GaYBOR.com
www.myspace.com/GaYBOR
The GaYBOR District Coalition has over 145+ members. For Hotels, Dinning, Shopping & Great Clubs!
G.Bar – OPEN NOW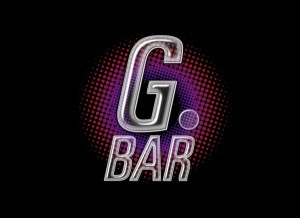 http://www.gbartampabay.com/
www.myspace.com/gbartampabay
Located at 1401 E. 7th Ave., Ybor, Tampa 727-244-5564
We've been incredibly successful and it's all thanks to you! Your support has been nothing short of AMAZING! G.BAR is proud to take it's place in the Bay Area with a full schedule of fun nights and big events! Located in one of Ybor City's historic turn-of-the-century brick buildings, G. Bar spans over 8000 square feet! We will have a full video bar and a big dance room complete with all-intelligent lighting and laser show along with a great stage for concerts! We will be open from happy hour until 3am, with drink specials daily and fun times always! WE ARE LOCATED AT 1401 E. 7TH AVE in YBOR CITY…only an hour from Orlando and just minutes from downtown Tampa!
Gaspar's Grotto – OPEN NOW (Mixed)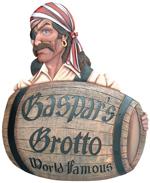 www.gasparsgrotto.com
www.myspace.com/gasparsgrottobar
Located on the corner of 7th Ave & 17th St in Ybor City. This mixed club has hosted many GLBT Events both political & Social. RRRRRRRRRRRRRRR
G.Spot – OPEN NOW
Corner of 7th Ave & 14th Street in GaYBOR – Ybor City
Located in side G.BAR every Friday Night
Georgie's Alibi – OPEN NOW
http://www.georgiesalibi.com/
Located at 3100 3rd Ave N., St. Petersburg 727-321-2112

Green Iguana – Open Now (Mixed)

www.greeniguana.com
http://www.myspace.com/gibg
Located on 7th ave between 17&18. bartender Karen is everybody's friend! GLBT meeting here every month.
Haymarket Pub – OPEN NOW
Located at 8308 4th Street N., St Petersburg 727-577-9621
Speaking of food, nothing beats a Hamburger Mary's burger… always fresh and made-to-order with an assortment of fun toppings on a bakery-fresh bun, including the popular "Buffy the Burger Slayer," "Queen Mary" and the one-pounder "Proud Mary." Mary starts with fresh (never frozen!) all-natural Angus beef for her half-pound burgers, but if you're looking for something lighter or different, we also offer turkey burgers, chicken breast, buffalo and other substitutions available on any of our delectable burgers.
Of course, there is more to Mary's than just hamburgers… We offer a full lunch and dinner menu including our famous homemade chili, soups made daily, a variety of garden-fresh salads, mouth-watering appetizers, substantial sandwiches, home-cooked entrees, and comforting desserts (featuring Deep-Fried Twinkies and Mary Tyler S'Mores!). There's even a kid's menu for Mary's "Little Lambs." On weekends, Mary offers up her scrumptious "Mimosa Brunch" with an exceptional breakfast menu you'd be pressed to find anywhere else (not to mention a mean Bloody Mary!) And since Mary believes in the old adage "You are what you eat," we serve only the freshest ingredients. We also use no trans-fats in our frying oils, where available. There are slight variations from location to location, so check out the Mary's nearest you to find out what's on the menu!
Don't think that the fun stops at the clever menu items and décor. Oh no, a trip to Hamburger Mary's is all about the experience. And Mary knows how to entertain! Each location boasts a full service bar with dozens of tantalizing martinis and cocktails, wines and a specialized beer list.
Hideaway – OPEN NOW
www.thehideawaygirls.com
Located at 8302 4th St N., St. Petersburg 727-570-9025
Keith's Lounge – OPEN NOW
http://keithsbar.com
Located at 14905 N. Florida Ave., Tampa 813-971-3576
KI KI KI III – OPEN NOW
Located at 1908 Kennedy Blvd., Tampa 813-254-8183
1811 N 15th Street, Ybor City, 33606
https://www.facebook.com/liquidtampa
1502 E 7th Ave., Ybor City
511 N Franklin, Tampa Fl 33602
Oar House, The – OPEN NOW
Located at 4807 22nd A. S., St. Petersburg 727-327-1691
Partners Sports Cafe – OPEN NOW
Located at 2924 5th Ave North in St. Petersburg.
Beer & Wine & Food
Owners
Alain & Emerson Grainger
Peppers – OPEN NOW
Located at 4918 22nd Ave S., Gulfport
more than a lounge/ not just a theatre
Located on 1st Ave North, just west of 9th in St. Petersburg
Pro Shop, The – OPEN NOW
http://www.proshoppub.us/
Located at 840 Cleveland St. in Clearwater. 727-447-4259
Pulse – OPEN NOW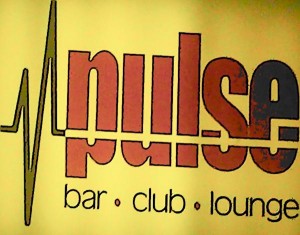 www.myspace.com/pulselakeland
http://www.outinlakeland.com/OutInLakeland/Page_2.html
Located at 1030 E. Main St., Lakeland 863- 683-6021
2410 Central Ave, Saint Petersburg, FL 33712
Owner Bryan Chan aka Miss Darling
The Reservoir Bar – Open Now (Mixed)

http://www.resbar.com/
Located at 1518 E 7th Ave in Ybor City. This one of the friendliest straight bars you will ever go to! Mamma is behind the bar. This is the club the locales call home.
1611 E. 7th Ave, Ybor City, FL 33605
The Ritz Ybor – Open Now (Mixed)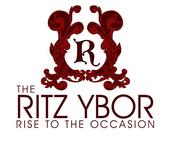 www.theritzybor.com
www.myspace.com/theritzybor
Located on the corner of 7th Ave & 15th Street in Ybor City. This huge building has 3 main event rooms. This is "THE Place" for art, fashion & more!
Sawmill Campground Resort – OPEN NOW
http://flsawmill.com/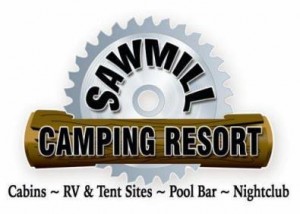 SPORTERS – Open Now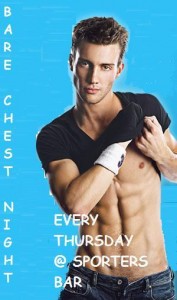 http://www.myspace.com/sportersbar
http://www.sportersbar.com
Beer & Wine opened 6-2007
187 MLK., St Pete 33701
We are located at 187 Ml King St N, St Petersurg, Fl. Sundays : Hotdogs. Hamburgers and KARAOKE from 4pm to sunset Mondays : Happy Hour All Day and Night! Tuesdays: American Idol – Free Pool All Day and Night! Wednesdays: POOL TOURNAMENT Thursdays: UNDERWEAR NIGHT! Back by Popular Demand! Fridays: Leather/Fetish Night! Saturday: Shirts OFF!! $1 Draft Beers Beers!

Steam Friday's – OPEN NOW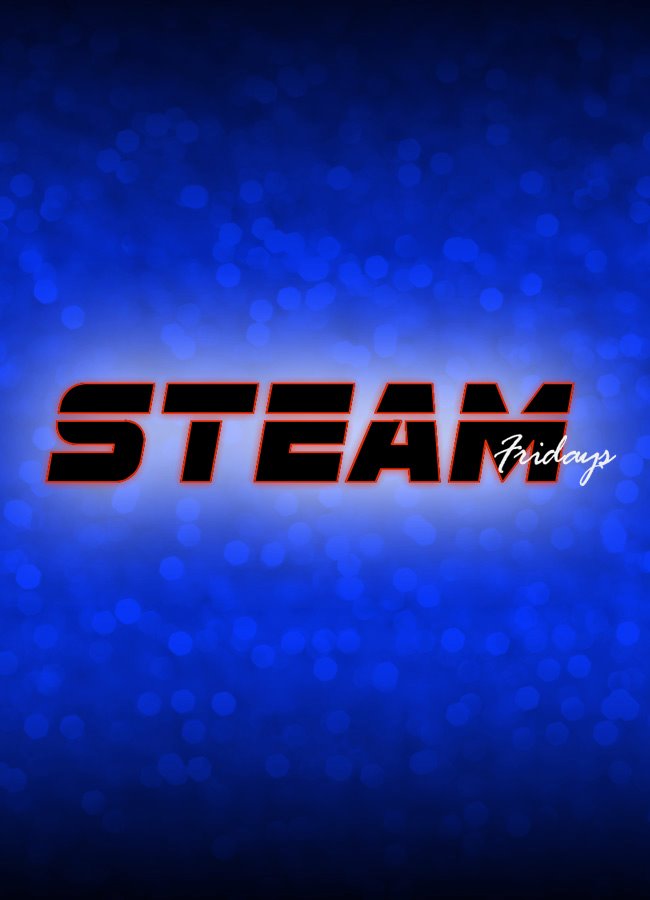 https://www.facebook.com/SteamFridays
www.myspace.com/steamfridays
1507 E 7th Ave in Ybor City – GaYBOR – Ybor City
Opened 1-1-08
STEAM FRIDAYS is about to change the way Central Florida gay men party! Every week, get ready to experience the WORLD'S BIGGEST names in circuit deejays and singers while enjoying our multi-million dollar 3-story venue! Move to the groove on our HUGE wooden dance floor and adjacent stage with earth-shattering sound and mind-altering lighting and effects! Take the elevator upstairs to our VERY upscale blue room, with plush seating, intimate performance stages for our world-class male dancers, and a massive balcony overlooking all of the excitement of Ybor City's main street! STEAM FRIDAYS is everything you've been wanting in your gay bar and so much more! We will also be hosting the finest female impersonation shows, nationally-recognized porn superstars, roaming performers, and highly-themed events on a regular basis! We are proud to be located right in the heart of the famous GAYBOR entertainment district and within easy walking distance to the bay area's biggest gay and lesbian hotspots!
Twisters@ Dockside
www.myspace.com/danielrita
Grand Opening July 31, 2009
3770 E Hwy 92 Lakeland, Fl
TEASE Saturday's – NOW OPEN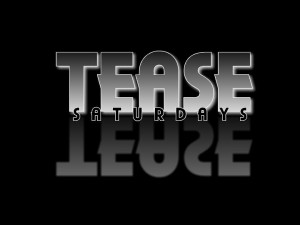 https://www.facebook.com/TeaseSaturdaysHP
www.myspace.com/teasesaturdays
Located inside The Honey Pot every Saturday. A lesbian dance club.
Opened in 2008
Valentine's Nightclub & Showbar – OPEN NOW

www.myspace.com/clubvalentines
http://www.valentinesnightclub.com/
Located at 7522 N. Armenia Ave., Tampa 813-936-1999
Hello Mark and Carrie,
First let me say "THANK YOU!!!" for doing such a wonderful job. It is much appreciated!
—————————————————
Valentines nightclub is a "Friendly to all" bar/nightclub and is well known for being one of Tampa Bay's Premier Gay "Hotspots". The club has been operating as a gay club for over 7 years and is busy most of the week. When looking for a club that is "happening", everyone always says: "…let's go to Valentines…"! Besides being a great club, many like it due to it's central location to Tampa and the fact it is away from the Ybor City scene.
We have quality (headliner) Drag Shows 5 nights a week (Tuesday, Thursday, Friday, Saturday and Sunday) as well as other entertainment, special events, drink specials (daily and nightly), etc. The nightly fun usually gets started after 11:00 p.m. and goes all the way until closing at 3:00 a.m. Hip-hop and other current popular dance music is the standard fare at Valentines on the busy nights with Saturdays being "Latino" night. DJ Georgie spins the Latin beat Saturdays while DJ Reuben spins the pop charts
top hits and other dance favorites the rest of the week.
Mondays are always a relaxing night at Valentines with FREE tunes from the latest digital endless song "Juke Box" sporting a "beefed up" BOSE sound system. You can play darts or billiards while you enjoy 2-4-1 beer, wells and calls all day and night. Wednesdays are Karaoke night (10:00 p.m. until
2:00 a.m.) with Ron East Productions as the KJ. Also a 2-4-1 day and night on beer, wells and calls.
Happy hour begins at 3:00 p.m. and goes until 9:00 p.m. with beer, wine, wells and calls 2-4-1.
Always busy, packed and always fun (just ask someone who has been to the club). Come by once and you are hooked on Valentines!!! In addition to our official website at http://www.valentinesnightclub.com you can also see us on MySpace at http://www.myspace.com/clubvalentines
Ybor City Social Club – OPEN NOW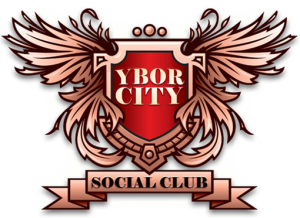 www.myspace.com/yborcitysocialclub
Open 2-09 at 1901 N 15th Street. Ybor City. The upper floor is nick named "The Social" in the 1/2 basement is "The Ybor City Eagle"
Updated 12-28-11
Bars That Were