Home of Award Winning "Dishing with Mark & Carrie"
1901 N 15 Street
GaYBOR/Ybor City, Florida 33605
.
Now Open 8 Days a Week!!!
.
Mon 12 Noon-ish to 7PM ish
Tues 10 AM-ish to 7PM ish
Wed 12 Noon-ish to 7PM ish
Thurs 12 Noon-ish to 11PM ish
Fri 12 Noon-ish to Midnight-ish
Sat Noon-ish to Midnight-ish
Sun 1PM ish to 6ish
On a beautiful day we might be closed 45 minutes for lunch.
If  Miss Amber wants to go for a walk we will be closed 15 minutes.
.
.
What's In a Name?
 MC – stands for Mark & Carrie. A Gay couple from the Midwest, who have been together over 34 years. Mark's nickname is "Tea Cup". He can be seen at local clubs & events drinking Tea from his Tea Cup. He is also a famous Bartender, Club Kid, Stilt Walker & Entertainer. Carrie is a community leader who is responsible for many Gay & Lesbian Firsts. 1st Gay Pride Shop to open on Kennedy Blvd., 1st Gay TV commercial on Time Warner Cable, 1st Openly Gay & Proud man to run for Tampa City Council. Together Mark & Carrie have been Interviewed often on local & national media & twice on BBC.
FILM – Mark & Carrie's lifelong passion. One of their first dates, Mark took Carrie to the opening of a new French film, "La  Cage Aux Folles". What started as a private home collection of films, being lent out to friends, has grown into the MC FILM Stores today. One of the largest Gay & Lesbian non-pornographic collections in America with over 7,000 titles & still growing.
Festival – Life should be lived as a Festival everyday!
.
We Celebrate Gay & Lesbian Pride, Romance & Laughter in;
Film, Print, Music & the Performing Arts Everyday!
.
Dishing with Mark & Carrie

     One day a friend said
"Hey you Hetta Harpers, you two should really write a gossip column!"
So we thought well… We have been active in the Tampa Bay Gay Community since 1980. Lived for the past 32 years in South Tampa. Have one of the oldest Gay Pride Shops in America! . We are the co-founders of the GaYBOR District Coalition.  On every e-mail list in the area. Most of all we have a love of People, Clubs & Photography. 
So… "Dishing with Mark & Carrie" was born!
Full of up coming events, reviews, notices, fun photos, & Of course DISH! Now read nationally by over 60,000+ friends every week.
After you sign up. Each week you will receive an E-mail cover letter, telling you the highlights of this weeks Dish. To read it just click on the link to our web site, then click on the Gossip Star. If you have any Good Dish please don't hesitate to write us at
dishingmcfilm@aol.com
.
.
.
.
Sorry our Personal Face Bookpage is maxed out at 5,000 friends
.
Please join our
MC Film Fan Page at
.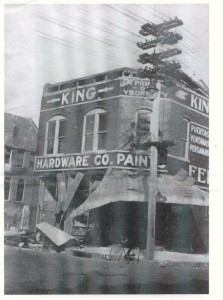 The 1912 Hurricane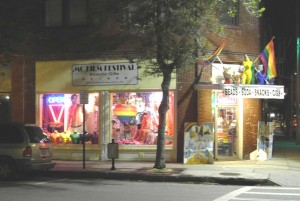 Open Late Nights on the  Weekends