Mark Your Calendars TODAY
March 5, 2016
"The Trade", a Tampa Pride Benefit at Liquid Lounge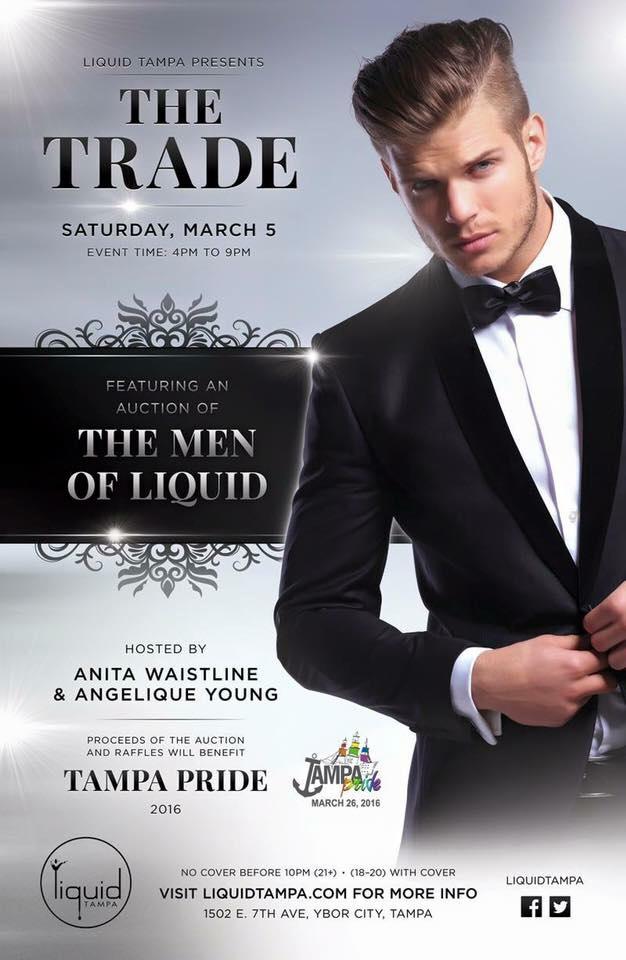 https://www.facebook.com/events/955059564577469/
MARCH 8
Here is the MUST DO BINGO of the Year. The prizes are HUGE!!!
https://www.facebook.com/events/1724175997805492/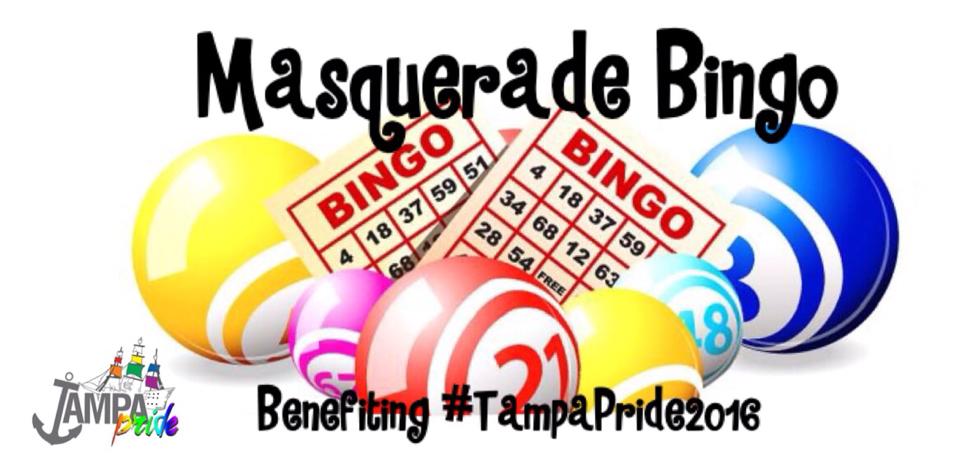 Fiesta Days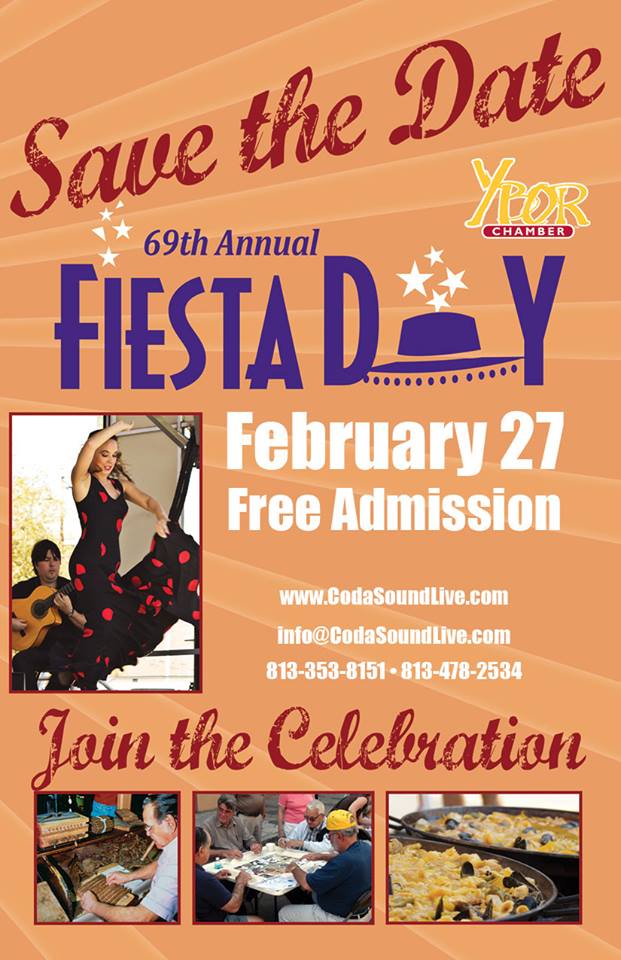 https://www.facebook.com/events/1670032126601512/
Happy Anniversary Honey Pot
DJ JOE GAUTHREAUX, winner of the Odyssey Night Life Awards
BEST CIRCUIT DJ 2015
Headlines the Honey Pot Anniversary Party!!!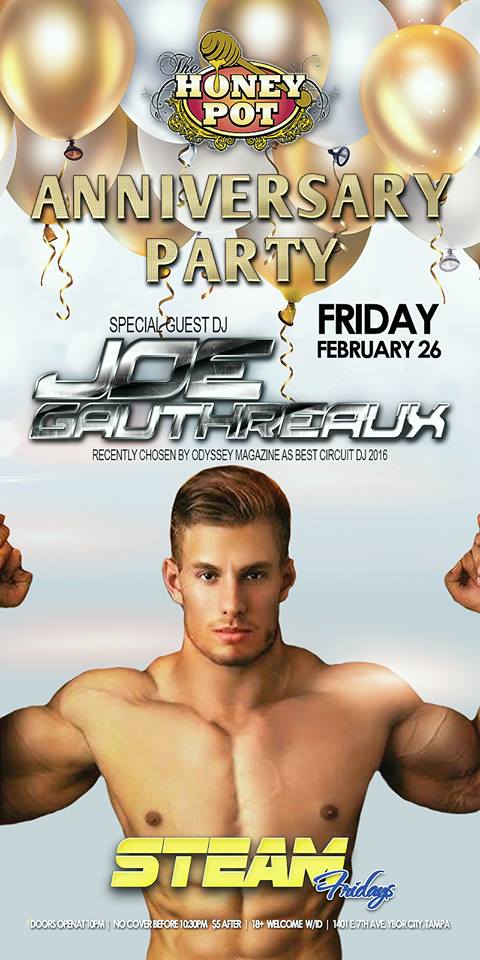 Happy Retirement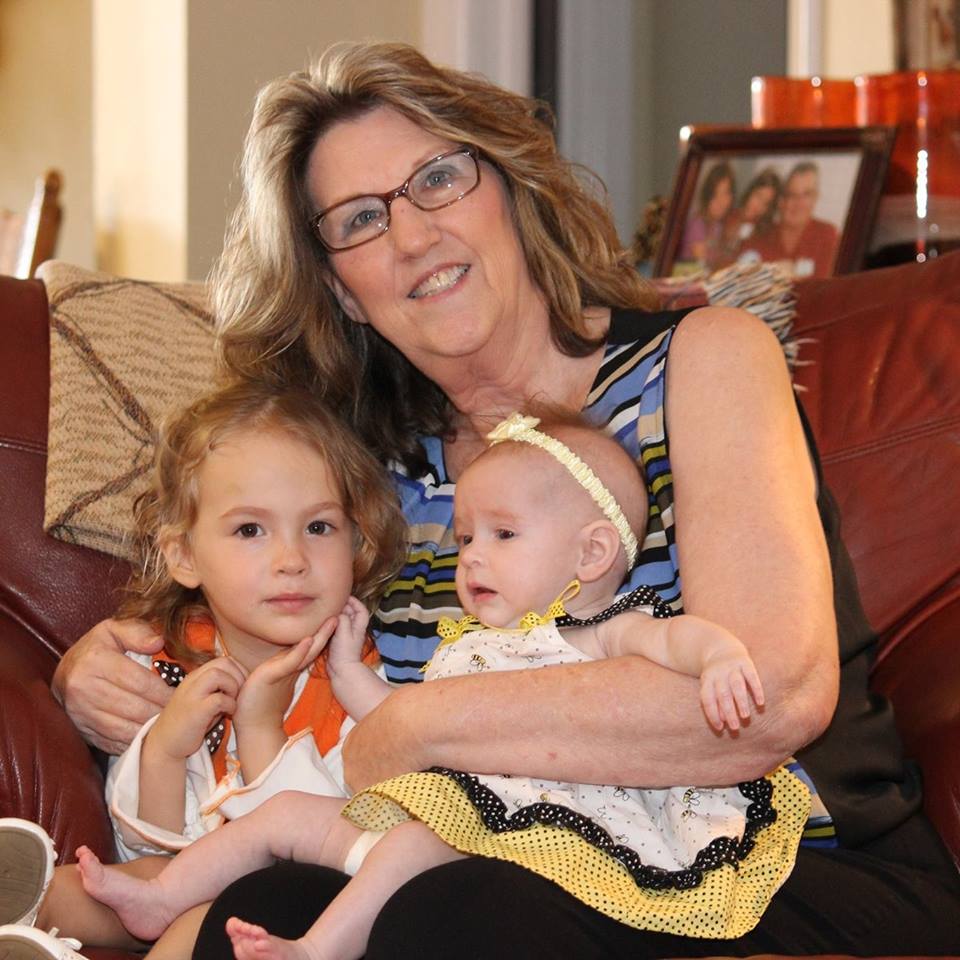 Barbara Fara, the sales manager at The Hampton Inn & Suite Ybor will be retiring this week. Barbara was a huge community supporter and worked very close for 10 years with MC FILM, GaYBOR District Coalition, TAMPA PRIDE, Ybor Chamber of Commerce and most of the Ybor clubs.. She plans to enjoy life with her grand children more. Best of wishes to Barbara and her family.
NEW at The Italian Club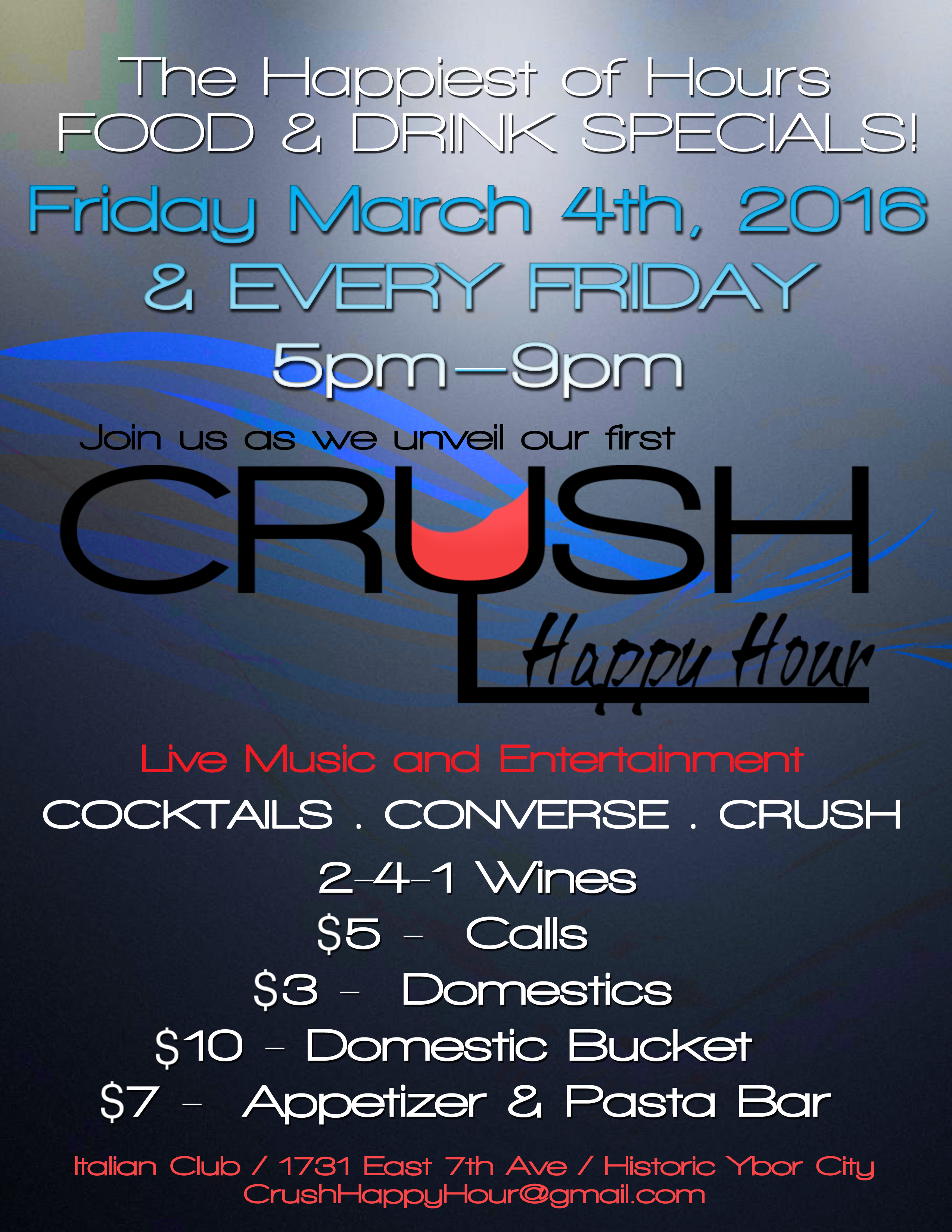 The wait is over! A perfect happy hour will pop in Tampa on Friday, March 4th-2016 & every Friday! We knew we couldn't get you excited unless we CRUSHED it, and so it had to be launched in Historic Ybor City, the most eclectic social gathering spot in Tampa.
We have created a chill environment offering the best food and drink specials and live music anywhere in Tampa.
The CRUSH Happy Hour food menu has been crafted with the hungry drinker in mind combining pasta, meats and scrumptious small bites. It is all you care to eat for $7.
What would happy hour be without drink specials? Well, we have put together a non-stop drink specials menu that is sure to please.
https://www.facebook.com/CrushHappyHour/
Condolences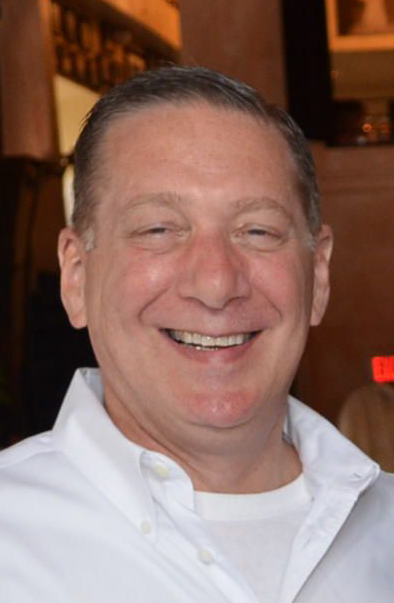 It was a sad day in Ybor City when Randy Kirk passed way this week. Randy was the General manager at Bernini's. His smiling face will be missed in Ybor City.