Tampa Bay
"LGBTA Bars That Were"
A GLBT Community Pride Project
"Bars That Were"
244 & Counting
Pride is a time to reflect.
But Remember
"Today is going to be the future's good old days!"
……Mark & Carrie
MC Film & Friends have put together this list of "Bars That Were"
Now we need the community's help & WELCOME your in put!
Tell us something about your favorite club and email us to be put into the clubs memories archives.
Example: See what Brian & Horst wrote about "The Wedgewood"
We will then post everything on www.MCFILMFEST.com
Please send your memories, additions & corrections to
MCFILMFEST@aol.com
THANK YOU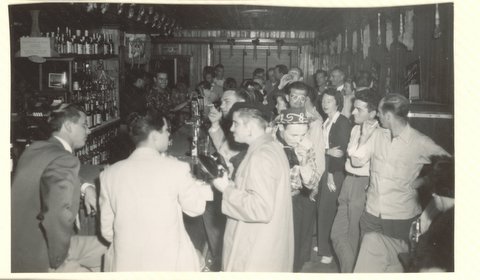 The Knotty Pine – Tampa 1940's
Disclaimer

All this information is just for fun. We have no idea if it's true or not. When collecting the info we talked with friends, club patrons, bartenders, club owners. Many times they had completely different memories of what had happened. As one person said, "We never went to that club because it was full of old people. Today I realize that we were 21 & old was 30!"
Community Trivia
What Club has moved the most times?
The KIKIKI wins moved 3 times & open one satellite in St. Pete
It's a tie for #2 – The Tampa Eagle moved 3 times & Baxters moved 3 times.
What is the oldest Bar?
The KIKIKI III. #2 oldest is The Pro Shop in Clearwater and is the oldest bar in one location.
************
Hey there Mark & Carrie …
As you all remember, I am in Tucson AZ .. I still read the site on a regular basis.
I wanted to add to your answer on the Trivia …
What Club has moved the most times?
The KIKIKI wins moved 3 times & open one satellite in St. Pete
It's a tie for #2 – The Tampa Eagle moved 3 times & Baxters moved 3 times.
Don't forget about Chrome ..
It was started my Rebecca in 1999
* Started as "Chrome @ Mellenium 2000" at 901 Franklin
* The lease ended at the beginning of 2000 so they moved to Club XS across from the Conevention Center
* In June of 2000 they moved back to 901 Franklin and was called "Chrome @ Club 901"
Sometime in 2001, 3 guys took over, one of the guys was George (don't remember his last name or the other guys) and moved back to Club XS
* in 2002 it moved locations again and changed Promotions hands a few more times after that. Anything from 2002 to the time it closed in 2004, ask Steve Donahue as I was already living in Denver and he used to tell us of some of the stofries from when he was the Promoter for Chrome
Chatr with ya soon!!
Kevin
What building has had the most Gay Bars located in it?
The winner with 7 names.
Peppers in Gulfport was: … Cheshire Cat, Kats, Puzzles, Vaughan's Box Office, Twins, Sharp A's & now Peppers.
A close number 2 with 6 name changes is… The building next to the dog track on Gandy.
Chaps, Copa, Spectrum, The Saint, Benders, Club de Nile
What was the code word bartenders used at the gay bars for a possible police raid?
"Ms Kennedy is coming"
What was the police vice squad motto in the 1950's & 1960's?
"Don't Ask – Don't Tell"
What Performer has performed at the most Gay or Lesbian Clubs in Florida? & Can name them all?
"Judy B. Goode" has performed at 100+ Clubs & is still going strong & is still remembering more!
Lounge 714 (Ybor), A.J's (Jacksonville), Apple's Way, Artie's North and Artie"s South (WPB), Backroom Bar, Backstreet, Baxter's, Bedrocks, B.G's(WPB), BJ's, Bleachers (WPB), Blue Jeans, Blue Lagoon, Bobbie V's, Bo's Coral Reef (Jacksonville), Borders, Bottom Line (Fort Meyer), BT's, Cellar Pub (Homosassa), Cherokee Club, Cherry Grove(Miami), Cheshire Cat, Christopher Street (Sarasota), City Lights, Club Chada (Sarasota), Club Caribbean,(Fort Lauderdale), Connection(Ocala), Copa (Tampa), Cove, David's, Detours ( St. Pete), Dockside, Donnie's club 422, Donnie's Club International, Donnie's Tropical Restaurant and Bar 801(key west) 1470 West, 5101(wpb), 416 (Key West), Flamingo, Flirt Night Club & Show Bar ( Ybor), Foolish Beat, Frankley Scarlett (Fort Walton), Full Moon Saloon, Garbo's (Delray beach), Gold Coast Bar(Fort Lauderdale), Grand Central Station, Inn Exile(wpb), Katzz, K&E (WPB), Keith's, Kevin's Cabaret(wpb), Kim's Club, Kodiak Pub(Orlando), Kozlow's Libation's (Fort Lauderdale), Lighted Tree, Lost and Found, Lu'Lu'Place (Delray Beach), Lovey's Pub (Holiday), Malibu's (WPB), Melody Club (Gainesville), MC Film, Ms Behavin (WPB), Nautico, New Connection, Northside, Oar House, Oasis, Paradise Parliament House, Pepper Tree, Pepperz, Phil's Place Camp Ground(Reddick), Partners (St. P) Planet MC, Pro Shop, Rainbow, Rascal's, Rare Olive, Ricky J's (Sarasota), Rock-nSports (Ybor), Roosters (wpb), Roosters(Sarasota), Roy's, Green Parrot, Sahara, Saucy's, Sawmill Campgrounds, Sharp A's, Sherman's (wpb), Silks, Skippers, Sporters ( St. Pete), Sports Page, Stars, Streetcar Charlie's, Suncoast Resort – Grand Opening & Lunar & Wedgewood Lounge, The Coffee Shop (wpb), The Stud (Fort Lauderdale), Tracks, Triangles, Uncle Walt's (Orlando), Vault VIP Lounge, Ybor Social, You are Cabaret. Judy was also the warm up act, in 1987, for "Helen Reddy" at Tampa Pride. Also performed at various Tampa prides, St. Pete Pride, Orlando & New orleans Prides & Daytona Beachfest. & "The Reggis & Kathy Lee Show", "LaLa Belle T.V. Show in Key West" & Many more straight clubs! Go Judy www.judybgoode.com www.myspace.com/judybgoode
"Bars That Were"
421 Salon
Located on Mac Dill Ave in Tampa owned by Bill. Today is "The Rainbow"
Lounge 714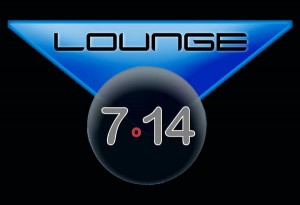 www.myspace.com/lounge714
Located at 1327 7th Ave on the corner of 7th Ave & 14th Street in GaYBOR – Ybor City
A neighborhood bar with live entertainment, dancing, special events weekly.
Owners John & Michael, Tim & Brian
1470
Located at 325 Main Street in Dunedin. Closed in 2004. Also see "Dallape's"
1470 on 325 Main Street was also called at one time, Club 325, i know, i bardtended there for a short time, i forgot who owned or ran the club, but the boss man i remember was a guy who also was a hairdresser., do you remember this club in dunedin? anthony
Addickshun
Located in the basement of the Rehab Lounge a leather-bear club, with entrance on the alley.
Opened 9-6-08 Located at 1901 N 15th St In Ybor City Closed one month later
Adonis
Located on North Franklin Street where the State Building is located near the interstate. It was an under aged club with no liquor or beer sales. It did have drag shows and a lot of drag queens did their first acts there.
AJA Wed Nights Channelside
Opening Aug 5, 2009 – closed  2009
www.facebook.com/AJAwedNights
www.ajachannelside.com
Annex
In Tampa on Kennedy Blvd. Closed in 1997. Later become "Kim's Club." Today it's the upscale straight club "Bahasa Lounge."
Angel's
In Tampa located on South Dale Mabry. Closed in 1998. Today is "The Male Room"
Another Other End
Hi Carrie & Mark: Please add to your anthology of the "Bars that Were":
ANOTHER OTHER END on Bay Pines Blvd. which was a lesbian bar in the mid
1980's and featured live entertainment. The back cover of July, 1986,
Womyn's Words is a full page ad and photo for Melissa Etheridge touring
with a saxaphone player named Barbara Marino.
The cover charge was $2.50!
Thanks.
Pat the Plumber, Womyn's Words editor
Melissa Etheridge's song "Scarecrow" written as a eulogy to Mathew
Shepherd is the epidemy of heartwrenching lyrics dedicated to the memory
of an intelligent, sensitive, beautiful young man viciously murdered
for being gay.
Apple's Way
location Central Ave Later became DT's
Azalea Lounge
Located at 1502 N. Florida Ave., Tampa 813-228-0139
Babylon
see "Rascal's"
Backstage
Located on Nebraska Ave Left of Beares Ave. Tampa
Backroom Bar
Located at 14601 Gulf Blvd., Maderia Beach, 727-391-2680
Backstreet Mall
Originally opened in Clearwater in the 80's. "Tony H." was a bartender there. Connected to it was a bar called "The Boy's Next Door." Many famous Acts preformed there such as "The Original Village People", "Eartha Kitt", "Divine" "The Weather Girls" And "Judy B. Goode" !!!This whole complex moved to 5th St North in St. Pete, closed in 1987. Owners Mick now lives in Tampa Bay & Marge is alive & well and has moved to Orlando area.
Baxter's 1, 2 & 3
First opened on S. Dale Mabry then the building was knocked down (today is the Verizon Store) Sandy Moody sang here. Then move in to "Moody's" on South Dale Mabry, Then closed & "Angelo" bought the name & opened where it is today.
Bedrox
On the beach in Treasure Island. Closed in 1997. A one of a kind building designed to with stand hurricanes.
Benders
See "Chaps"
BG's BAR
www.myspace.com/hot_club_bg
10387 Gandy Blvd., St. Petersburg
Opened Summer 2009 – closed 2010
Boxxers
www.myspace.com/boxxxers
Located at 1801 North Tampa Rd., Tampa
Boy's Next Door, The
Located next to "Backstreet Mall" closed in 1987

Blue Jeans
Located on Gandy Blvd. Closed in 2004. Crazy Billy is still around to day. At "The Male Room" Also see "Rainbow"
Blue Diamond, The
Elegent dance and showbar on First Ave S. in in St.
Pete. The night of its grand opening the line to get in wound around
the block. Frankie DeLee, show director brought in stars from around
the country. Closed in 1980. Rand Hall worked the door and her partner was the
hostess.
Blue Mirror
See "Fuzzy Mouse"
Blue Moon Saloon
See "Rafters"
Bobby V's
Located on Cypress. Owned by "Uncle Tom Barcia" who played the organ & had fish fries! Today it's an office building.
BOY
Located on the Franklin Street Mall in Tampa
Brass Rail
Located in Tampa Photos of Bobby Smith & Female impersonators Tommy & Jackie Maye 1949. Was not a Gay bar. It was a stripper bar. Might have had drag in on occasions.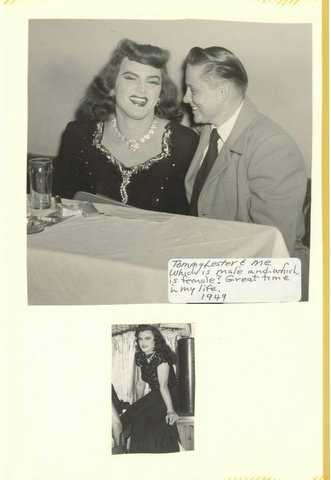 Bridge Club
After hours bottle club located on Hillsborough Ave in Tampa behind the airport. With tinfoil ceilings and Christmas lights for color. Located in an industrial park, and if you stayed early enough into the morning, you would see workers working in their warehouses. Famous for Halloween Party by the Pharoes. Closed in the 90's.
Brigg, The also called Tampa Brigg
Located at 9002 N. Florida Ave., Tampa A leather bar see "Northside" – "Joey's", -"Flings On Florida" now called "Midtown Tavern"
Brothers
In St. Pete on 5th Street. Closed years ago. Known for its cruising & disco bar
BT's
Located at 7737 Grand Blvd. in Port Richey. Is now called "Waterside Lounge"
BJ's
Located on Kennedy Blvd. In Tampa. BJ was the mother of all lesbians! Judy B. Goode came out there one night. BJ also owner of the "Oasis." Anybody know where she is today? Darlen said that she saw her & she is doing good.
Buns
Located a couple blocks behind the "KIKIKI III" on Kennedy. It was the old "Carousel" on Platt Street.
BVD's
Located on Busch Blvd. in Tampa. The BVD clothing company threatened to sue if they didn't change the name, so the name was changed to "Boys Video Dance." The Gay Men's Chorus…performed a Holiday concert 1991. It was quite busy for a short time until someone shot a bullet thru the club. Closed in 1992.
Carousel
Opened in 1960's in Tampa on Platt Street. Early days was quite the popular dance place. Later years Famous Porn Star "Joey Stefano" was arrested there. Ceasar ran it in the 60's. The liquor license came from the Desoto Hotel when the hotel closed.
Memory: Became the Frat House when the owners of Village Station bought it. Then became Carousel when Alfredo bought it. It was also called Zippers. Tom B.
here's my two cents:
I first saw Claudia doing her signature "rolling on the floor" at the Carousel. How did she manage that in such a small place, who knows.
I was at Howard Avenue Station the night of the raid. I was already living in Orlando, but was visiting for Halloween. My friends wanted to leave because they said something fishy was going on. About an hour after we left the place was raided.
My very first boyfriend, the very handsome Jeff Matheny, was one of their first bartenders. He later moved to Houston and worked at the Montrose Mining Company. He passed away in 1995. Jeff also worked at the OP sometime in the early 80's. One time coming out of the Op after work, he was jumped by a gang of teenagers, who bashed him pretty bad. They didn't even take his money. After we dated for a time, we became best of friends. Jeff was the brother I never had.
When I was 19 I went to Rene's and I guess Rene saw that I was a newbie and made every effort to make feel at home. He introduce himself, was the nicest man ever. He introduced me to one of his friends, whom I dated for a short time. He even had me over to his house for dinner a couple of times. I miss people like him.
I will always remember the impromptu Drag Shows between the tables at the Red Apple.
Carrot Top is a regular at the Club Firestone in Orlando.
I remember hanging out with Rick Castillo at Tracks. I was a dance student at USF and always wanted me to do back-up for the shows, but not having a car back then made it impossible to get to rehearsals.
Thank you for bringing such wonderful memories to mind. I moved to Tampa in 1981, went to USF and then moved to Orlando in 90. Couldn't stay away and I moved back, but to St. Pete in 99.
One more memory. I remember going to your store on Kennedy and buying all my gay needs there, from cards to lube, gifts to who knows what else. I loved going to that store.
Lots of love, Carlos Milan
Castle, The
Located in Ybor. MC Film & Manny did a Billy Doll coming out party here.
Today they are members of the GaYBOR District Coalition and host many GLBT Nights here.
Casablanca
A women's bar on Bay Pines Blvd in St. Pete, open for about
a year in the early to late 80s.
Club Chambers
http://clubchambers.com/
Located at 1701 N. Franklin St., Tampa 813-223-1300
Chantilly Lace
Located between Fowler & Fletcher on Nebraska Ave. Popular drag club. Next to the Todd Theater.
Chaps
Was a country western bar originally located in Pinellas Park on 49th Street. Then moved to Gandy Blvd. by the dog track. We think this was the first in a long chain of clubs. "Coppa", "Spectrum," "The Saint", "Benders", "Club de Nile"
Cherokee Club
Located at 1320 E 9th Ave in Ybor. It was an upscale New Orleans style women's club. Managed for 7 years
by Darlen.
Chiq Bar
http://www.chiqbar.com/
Located at 4900 66th Street N., St. Petersburg 727-546-7272 Closed 1-09
Chrome
Located at 901 N. Franklin St in Tampa. Closed in 2004
From Kevin…
Don't forget about Chrome ..
It was started my Rebecca in 1999
* Started as "Chrome @ Mellenium 2000" at 901 Franklin
* The lease ended at the beginning of 2000 so they moved to Club XS across from the Conevention Center
* In June of 2000 they moved back to 901 Franklin and was called "Chrome @ Club 901"
Sometime in 2001, 3 guys took over, one of the guys was George (don't remember his last name or the other guys) and moved back to Club XS
* in 2002 it moved locations again and changed Promotions hands a few more times after that. Anything from 2002 to the time it closed in 2004, ask Steve Donahue as I was already living in Denver and he used to tell us of some of the stofries from when he was the Promoter for Chrome
Chatr with ya soon!!
Kevin
City Limits, The New
Located in Brandon
City of Night's
A Bottle club. on Fletcher & Nebraska. Chic Hodges & Jeff owners. Gilda Golden was the MC there
City Side – Neptune
Originally located on Neptune Ave in Tampa. Today they have a new look and are located in the former "Jungle"
Clock
After hours men's club , 26th and 34th St South
Club
1113 Central Ave in St Pete, was the Red Devil. An older crowd but had disco dancing
Club 325
See 1470 Bar in Dunedin. Changed to 1470
Club 2606
In 1988 it changes owners & became "2606" that it is today.
Club, The
Located downtown St. Pete on Central Ave. Closed in the 80's.
Club Central
A fun show bar 26th St and Central Ave in St. Pete that
closed in 1980.
Club de Nile
Famous for it's beds! See "Chaps"
Club Mercedes
Located in Clearwater. The current club owner Chris of "Valentine's" opened this club in 1999 or 2000. The become "Male Box"
Club NRG
Located in Ybor City. Managed by Darlene.
Club Train Station
In Tampa?
Copa Ybor at The Mixx
http://www.copayborcity.com/
Opened 1-08 as the Mixx by Richard. in 5-08 became the Copa Show Bar.
Joey, Michael & Kurt
Located on 7th Ave & 15th Street in Ybor City – GaYBOR
Copa
"The Copa" was where "Chaps" (by the dog track on Gandy Blvd.) was. "The Copa" was well known for it's Sunday T-dance. It turned into "The Saint," then "Benders," then "Club de Nile." Today is a straight stripper bar. See "Chaps" also some where in here it was once called "Spectrum."
Cork and Kettle, The
Located in Osprey.
Glenn writes:
There was a bar in the late 60's called the "Cork and Kettle" in Osprey
(below Sarasota) that a lot of us went to because it was really a
restaurant so you could get in under 21 if you went early enough to get
a sandwich before they started checking ID's at night
Connection-s –
Opened 5-08
Located at 9002 N Florida Ave, Tampa, FL
In the former Midtown Tavern
Cove, The
Located in Tampa on Henderson. Closed in the early 90's. Remember Larry Forman and his gravely voice! "The Cove" changed owners and became "The Wet Spot." Later, it became "The Jungle," complete with a big tree behind the bar. Today it is the new "City Side" also known as "CS."
Cream
It was an after hours club, right next to Solar on Franklin Street.
Crystals
Located on Central Ave in St. Pete. Closed in the 70's owner Billy Glasser & Jelord Black
Cucujo's
Located on Kennedy Blvd. See "Jimmy Whites"
Dallape's
Located on Main Street in Dunedin closed in the 90's. then became the 1470 West. which closed in 2004.
David's
Located on Gunn HWY. in Carrollwood – Tampa run by Larry Montgomery, who had run the original "Spurs" later the original "Impulse" located on the 1st floor of "Spurs" which later became "The Eagle" then burnt down.
Davy Jone's Locker
Located in St. Pete Beach in the 70's. Famous for drag shows. The Famous "Jewel Box Review" performed there. Mark from MC Film has one of the performers autograph.
Denny's
OK this was not a Gay bar but should have been. Located on Kennedy Blvd. at the Hillsborough River. Where the gay patrons would help themselves to the coffee pots. Across the street was the University of Tampa Dorm. Today it's the Tampa tribune. Across the river is going to be the new Trump Tower. Denny's a vacant lot next to the Tampa Tribune.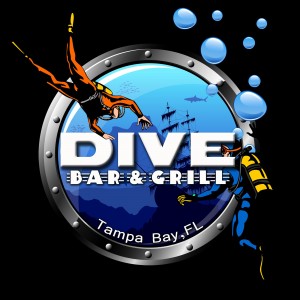 3128 Beach Blvd. South, Gulfport, FL 33707
Dew Drop Inn, The
Short run bar where Westside Lounge was Central & 49th St .before KiKiKi 4
Ding-A-Lings
Located on 34th St & Central Ave in St. Petersburg. Was a male stripper club complete with a pole! Then became "Twirl". This club was formerly called "Heavenly Bodies" a straight stripper club that Kat managed. many drag queens performed here for extra money!
Dock Side
In Lakeland
DT's
Located on Central Ave in St. Pete. Owned by Wayne. Today it is "The Grand Central Station – the Platform" See "Stuffed Peppers" – "Apple's Way" –
Duece, The
Located in Tampa just north of the interstate in Tampa Heights. Owners Nick & Abe Closed in the 90's.
Eagle, The
Not to be confused with "Tampa Eagle" this club was located in the "Spurs" building – Ybor City
Hi Guys! I wanted to make a few corrections to the Bar List.
"The Eagle" was actually the first Tampa Eagle in the old Spurs building in Ybor. The downstairs was a dance bar named The Exile, which isn't listed. Bill Knauf of Tombs & Treasures leased the restaurant, Eagle's Nest and his lover at the time, Richard Shanks, leased a store that sold leather goodies named The Eagle Shop. He now is the owner of Mr. S Leathers in San Francisco.
I know this because I was co-owner with my ex-partner, Thom Lewis (see Spurs), we did not own Spurs, just the building later. Horst was one of our bartenders.
Thom later bought Northside and renamed it The Brigg until he caused it to go spiraling into the ground.
Keep up the good work!
Scott Kjeer
*******************************************************************************
I'm very resentful toward Scott Kjeer's continued incorrect memory of circumstances of which he knew nothing about.
More specifically, his reference regarding the Tampa Brigg under the Tampa Eagle reference.
I would very much appreciate the removal of his comment regarding the Brigg.
I had a heart attack in 2001 which caused many problems for me, not that Mr. Kjeer cares, but these problems spilled over into my business.
At any rate just kindly remove this reference and it might be advisable in the future not to post these sort of statements.
Tom Lewis
El Goya/ Tracks/ Pleasure Dome
Located in Tamp's Ybor City on 7th Ave. It burned in the 70's then reopened, Later it became "Tracks", then "Pleasure Dome". Bill Grey & partner ? ,orginal owners of "The Parliment House" owned "The El Goya" till the fire. In 1978 Frank & Bob Fornier became the owners. It was best known for it's Tuesday Nights!!!
Memory: I just remembered that during El Goya's heyday, there was a drag club that opened up around four blocks east on 7th, on a nw corner of the intersection. It starred Tissie Malone, Stephanie Shippae's "cousin", and she was one of the first queens to get implants (she had named them). The bar burned down.
Horst
Hey guys, what an undertaking! To my memory, and the best one to tell it all would be Vicki at the Parliament House, Frank Hodge, the main owner of the Parliament House, and an employee from there who bought into El Goya, Frank Cociera (I worked for them, so I know this is right), opened El Goya again after the fire. It was the first time there was a show room, and there were shows 5-7 (?) nights per week, twice a night. (I was a cocktail boy). Then later it died when the O.P. opened. Howard Ave and Impulse killed O.P., then when the Tracks corp, out of Denver opened El Goya again, it killed Impulse (which then went straight new wave–worked there too). Bob Fournier of the O.P. and Village Station corp out of Dallas NEVER had anything to do with the El Goya building.
Frank Cociera died early, and when Mike Hodge died, he left most of the Parliament House to his straight brother, to Vicki, a French guy named Michelle (who had worked with them forever–at El Goya too), and maybe a couple of others. Of course it was all sold to the straight Canadian couple a few years ago, but for about ten years the others were all co-owners of the P.H.
H.
Engine Room, The
Located on downtown St. Pete. Closed in the 80's. Owned by famous local attorney Bob Pope Before "Engine Room "it was called "Kitty's.
Engine Sundays
Opening 5-25-08 at 1509 E 8th Ave in GaYBOR – Ybor City
High energy Dance with DJ Power Infiniti, Macaviti & club promoter Manny A.
Was only open for two months.
Fantasy
Lesbian club on 14095 North Nebraska
Flamingo
Located in downtown Clearwater. Closed in the 80's. Was a nice little bar restaurant. Opened by Barbara (B.J.) former owner of B.J.'s
Factory, The
A large dance club with 2 clubs & VIP Room. Had Tampa Pride there in 1997 after a mixup with the Port Athority over liquor sales. Also see "Parthenon"
Flavour
In Ybor City. Not around too long.
i just wanted to say "flavour" was short lived but fondly remembered! a lot of people bring this place up yet. it had a tecno dance floor upstairs and a packed disco 70's bar downstairs with all the stairs and confessional booths upstairs it was quite a place. it also had female strippers too. who could forget rascals thursdays nites? it was packed just like the alibi is on sat! Dwayne
Flirt – OPEN NOW

http://www.flirtnightclubshowbar.com/
www.myspace.com/flirtnightclub
Moved to 1507 E 7th Ave in Ybor City – GaYBOR
Located at 1909 N. 15th St., Ybor, Tampa 813-242-8681
"Flirt Nightclub & Showbar"
Voted best gay bar & drag show by AOL, Flirt brings in top entertainers from around the country plus has its own exciting and talented cast.
With its electric atmosphere, eclectic crowd, sexy dancers and flaggers it has something for everyone.
A mixed club that promotes unity between gay women men the and transgendered community
Darlene and the staff are very friendly and keep it real.
With state of the art lights and sound you can dance upstairs or downstairs to 2 different beats.
Modern Technology mixed with Ybor City's historical flare.
This club is a must. Once you come once you will come again and again., no pun intended.
Today it is Pure & Rehab
FRESH Fridays
www.myspace.com/havanaclubchambers
1200 N Westshore Blvd in Tampa
Opened Summer 2009 – closed 2009
THE FORGE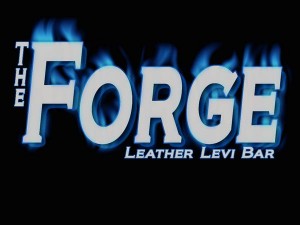 Located in the basement of Lounge 714 on the corner of 7th Ave & 14th Street in GaYBOR – Ybor City
A LEATHER/Bear club with a fun patio & alley!
Closed 9-30-08
Fire House Pub, the
Located in a Mall at Busch & Florida. The owner was killed in his car behind. Closed early 80's. Rodney who worked at "The University Restaurant" did a male strip on top of the bar on his 30th Birthday There.
What with this talk about Rodney from University Rest, I got to reminiscing (sp?). Do either of you remember Frankie and Liz, the eccentric straight couple from the 70's? I heard many times that he was quite the "Ziggy Stardust" during the Horny Bull and City of NIght days. When I started going out in the late 70's, they were always out. Then after their only child was born in the early 80's, Roxanne (named after Roxanne Russell), they stopped going out. Well I just looked in the phone book and they are STILL HERE!! (Last name was Younce, easy for me to remember). So…I'll call them in the next few days and inform them of the bars update, and see if they have any input. I can't believe Roxanne must be in her mid-20's by now!! How is it they all age so fast and we don't?/!! Take care, friends,
Horst (and Brian
Surprised that someone else hasn't spoke up here but the Fire House pub actually became the Northside Lounge or as I understand, the Northside was sort of a straight simi country western bar in trouble and patrons from Fire House just started to go to the Northside (owned by Vince Muto [straight of course]) but than bought by someone – can't remember his name but had great cliental in the mid 80's and lost it back to Vince. Thom Lewis
Foolish Beat
On Park Ave in Seminole. A women's bar with live entertainment
Frat House
See Carousel
French Connection
9610 Gulf Blvd in Treasure Island
Full Moon Salon
Open a very short time. Located in the Tampa Eagle #1. See "Impulse"
Fungi's
On Grand central in Tampa where the Save Rite is today.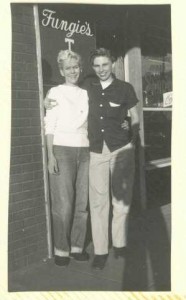 Fuzzy Mouse
Opened in the late 70's on Howard & Armenia in Tampa. aka "Blue Mirror"
Garage, The
The "Garage" after "Parthenon" then "The Factory" where Boy George Performed in concert.
Gate, The
It was the bar upstairs at Spaghetti Palace. In the early 1960's a police raid and charged people for being deviant at an establishment. There was a code the bars had if they knew of an upcoming police raid. The bartenders said, " Miss Kennedy was on the way." This was in reference to what some thought President Kennedy might be gay and was the gay reference to being raided. Also it represented the bad sentiment of Provincetown's gay bars being raided and closed in the 60's by US Attorney General Robert Kennedy.
Gemini Lounge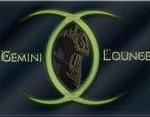 www.myspace.com/gemini_lounge
2315 Central Ave., St. Petersburg
Opened June 2009
Golden Anchor
Located in Tampa at Hesperdes & Kennedy
Golden Arrow, The
Located at 10604 Gandy Blvd. Closed in late 2001. Very popular patio and home to a number of gay organizations. Today it's a vacant lot.
GQ's
Located North Dale Mabry at Lambright. Mike was the manager and Gary, bartender at Carousel worked here also.
Grand Central
Located in Central Ave 11th in St. Pete where the police station is today.
Grand Central Station
http://www.grandcentralstationfl.com/
Located at 2612 central Ave., St. Petersburg 727-327-8204 Owners Chris & Jim
Green Parrot
Located at 1030 E. Main St in Lakeland. For years was one Floridas oldest Gayclubs. Today it's called "Pulse"
Gus N' Lil's
Owned by the original owners of "Knotty Pine" on Henderson. Started out straight but when they weren't making much money tried to turn it gay. Nobody really went back.
Havana Club @ Chambers
Opened & Closed Spring 2009
Horny Bull, The
Tampa's real first drag bar, where Gilda, Roxanne, Kim, Bobbi, Sandi Cher, Eve Starr, and so many others got their start. The club didn't even have a liquor license!
Howard Ave Station
located at 3003 North Howard Ave. Opened December 1987. Closed in 1995 after a famous drug raid. DIVINE did a Tampa appearance, in Feb. of 1988, two weeks later she died. (She also appeared at Backstreet Mall in Clearwater.) A Great Dance Club!!! Remember Claudia?
oops i also forgot the infamous drug raid at howard ave. station was on valentines day 1997 the bar reopened for a short while that fall and closed for good early the next spring. Dwayne
Impressions
Dance club
Impulse (Same name two different Clubs & owners years apart.)
Originally located on the first floor of "Spurs" in Ybor. Then another Club (not related) , years later, called "Impulse" opened on S. Nebraska Ave. Later became "Tampa Eagle," "Full Moon Salon" and then "Rain."
The Impulse was located on 15th St. Ybor, originally Spurs. It was owned by Bob Cristaldi, (who also worked at Thompson Realty) owned by Willard Thompson who owned Spurs. by Thom Lewis
In Town Lounge
105 Garden Ave, Clearwater, very cruisy
Jack's 809
On Pass-a-grille. Was around in the late sixties. The Hurricane, a well known straight restaurant bar now stands in it's place.
Memory: Sue, my aunt's partner, e-mailed me:
I wrote a blurb about Jack's 809 in the early 70's when I bartended there…….that's the bar I "came out" in…….St. Pete Beach…..open air during the day and "mixed"……gay at night……..had to be buzzed in……"Joy to the World" was the first song I danced to with another woman……..Scared shitless at the time. Glenn White
Wow!
What fun times me and my friend Roger had. Back then(1974), both of us 22, we would drive down from Dade City where we lived, hit Rene's (saw Gloria Gaynor and Donna Summer there) and don't forget the great hypnotist shows!
We would then drive over to Jacks on the beach, close the bar, and then sleep on the beach. Sundays Pass A Grille was the place all the guys went to the beach. No parking meters either! What a fun safe time.
Dan
Jeremy's
In St. Pete after "Westside" before KIKIKI 4
Jimmy White's
Early sixties which later became a lesbian bar "Cucujo's." This then became "The Old Plantation", "The Village Station"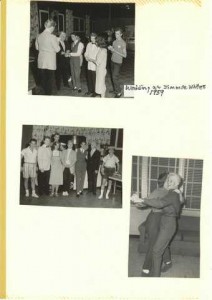 A 1959 Wedding at Jimmy Whites
Joey's
See "Northside", now "Flings" on Florida.
Jungle, The
Located at 3703 Henderson Blvd., Tampa See "The Cove"
Katzz
In St. Pete, held Miss PrideFest Pageant 1987 there.
Keith's Garage
Located in north Tampa today it's called "Keith's Bar"
Kim's Club
Located on Kennedy Ave. A women's Magic club. Owned by Kim Magic. See "Annex"
Kim's Fantasy Room
Was this the same as Kim's Club?
Kitty's
See "Engine Room"
KIKIKI 1, 2, 3, 4
The oldest Gay Bar in Town!!!
First opened downtown Tampa next to the bus station. Then move to a new location downtown, Where they had a restaurant, which took over breakfast chaos from the infamous "Denny's" on Hillsborough River. Then moved again to Kennedy Blvd. Once opened up a second location in St.Pete in the old "Westside Lounge location". Today it's still owned by Caesar the brother of Rene Rodriguez who owned "Rene's" on Kennedy.
Knotty Pine, The
One of the first Gay bars opened in the 50's in Tampa. It became the original KIKIKI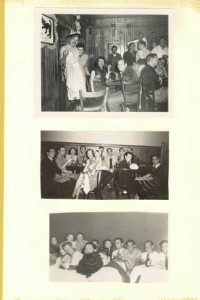 Pictures from The Knotty Pine.
Kozy Korner
New Port Richey on South Blvd
The Last Moving Picture Show
Mark:
I was in a couple of weekends ago with a friend and his sister… I was the tall guy, and we got to talking about 'old' bars. I just checked out the list of the clubs around the area that came and went.Wow! Now, I'm really feeling old.
A lot of them I remember. The very first bar I went to was The Last Moving Picture Company in downtown Lakeland. I was 18, and was working at a radio station in Lakeland, and used to trade high school football scores with a guy who worked at another station in town. After a couple of weeks of Friday night phone calls, he said we should get together for a beer, as we both got off work at midnight. I drove the length of Lime Street and met him in the parking lot of WONN (I was working at WQPD) which is across from the civic center. There, I met a guy standing in the parking lot who wanted to know who I was, and he also let me know he had a gun. Turns out, this was the guy who worked at the radio station's boyfriend. Bad perm and all. He asked me if I knew about LMPC, and being the naïve kid I was, I said no, so he said the place is 'mixed'. Like I would know what that meant. We get to the place, and go in through the back, and it took me a couple of minutes before I realize the place is full of guys! Holy Shit! This is what's been missing in my life! I met my first drag queen there… Lori DelMar. His first name was Larry, but his last escapes me. I became a regular, and had an absolute blast every time I went. I met my very first boyfriend there, too. His name was Gerald, and he was from Plant City. The other place in town was The Green Parrot, but we NEVER went there. Keep in mind, I was 18. At the time, they only served beer and wine, and the place was full of old men lurking in the shadows, waiting to pounce on all the young dudes who dared to go in there. Of course, most of those guys were probably only in their late 20's or 30's… so yeah, that was old to us. Of course, here I am now in my ____'s.I ventured to Orlando to PH a couple of times. Once, I took my then boyfriend one Friday night. One of the little hottie waiters was flirting with him, and he was flirting back, which kinda pissed me off. I had to go looking for him a couple of times that night, and actually ended up leaving him there. Bitch.I'm originally from Dade City, so I've spent a lot of time in the Bay Area, and have actually visited quite a few of the bars you have listed… a lot of them I've forgotten about. Especially, Flamingos in downtown Clearwater. I was living on Clearwater Beach when that place was open, and walked in one night only to find some guy who also lived in my building there. Funny thing is, it never occurred to me he was gay, and needless to say, I ended up at his place later that night… his place being only two floors below mine-very convenient. Pro Shop-check. Dallape's-check. Then, there's Bedrocks, and the Backroom Bar down near St. Pete Beach, and a shit load of clubs in Tampa, too.I'm probably leaving out some places, and maybe that's just as well. (grins) Thanks for your time. I live in Safety Harbor, so I'll look for you next time in down that way.Steve
Lighted Tree, The
In Pass-a-grille Beach. Brian Feist, Editor of the Gazette, bartended here 1988-189, along with Katrina Miller (she does Sign Laguage intep at area events now) & Jean Wright, who we think now lives in Key west. This was one of the best beach bars ever!
Memory:
Hi Mark and Carrie
I started tending bar at The Lighted tree in the mid to late 80s, which was owned by Frank Muscato & Bill Hertenlengher, till Bill got sick and passed away. I took over management duties and worked there for about 5 years. have many fond memories and was amazing the numbers (no pun intended) we served on Sundays, especially since we only served beer & wine, People would come from all over the world, and indeed I met many friends there that I have today. Jim Pagel ( who also made the music for the tree and I are the last surviving cast members of the Tree. Also did a brief stint at the Stuffed Pepper when Bill Fey owned it and remember his and Freemans many disagreements LOL or Bill pulling tricks off the street only to have them come back to throw a brick at the windows LOL. also did a brief tour of duty at The Club when Pete & Tina ran it, the Home of the incredible Rhonda Rose, long gone but not forgotten, also remember a young( 3 cups sizes smaller) Esme Russel performing there.
Rick Nale
Rick The Palm Boi

Lilly Langtrees
Open 1980 close in 1984 located downtown Clearwater next to the bus station. Club owner named Gabby ( Famous Lady who wore chop sticks in the bun of her hair) See later passed away and the her family close the bar. Silks would later open in 1988 in this location.
I know it's an old post, however in your listing of bars of the past you have the following information listed:
Lilly Langtrees


Open 1980 close in 1984 located downtown Clearwater next to the bus station. Club owner named Gabby ( Famous Lady who wore chop sticks in the bun of her hair) See later passed away and the her family close the bar. Silks would later open in 1988 in this location.
Actually Lilly Langtrees was located just off Court Street in Clearwater – it formerly housed a straight bar in the late 70's called "The Judge's Chambers". From speaking with several friends of the period, it was owned by two gentlemen Tony and Bob – they both were associated with Dallape's in Dunedin in a management role in the mid 80's. The woman you refer to with the chopsticks is Gabby MacDonald, the owner of the In Town Lounge on Garden, after her death in the early 80's, her daughter Trish closed the In Town and it then became Silks in the late 80's. I was associated with all of the above in one fashion or another. Thought I'd just send the info off your way…..
Thanks for the trip down memory lane – I was a DJ in many of the clubs listed from the late 70's through the early 90's.
Limelight Tampa
Located at 1901 N 15th in Ybor City. Was owned by James & Darlen. Closed 2-09
Lost & Found
See "Triangles"
Male Box
See "Club Mercedes"
The Male Room
Located on South Dale Mabry in the Lowe's Parking lot.
Closed in 2007. The owners moved to Your City and opened Lounge 714
Mai Thai, The
In the early 80's it was a Gay Hotel on Clearwater Beach. It's the birth place of "Balcony Bingo." Today it's a Day's Inn
Mango's
In Clearwater on US 19. Closed in 1997 Originally opened as "Rocky's"
Margie's
Located on Kennedy Blvd. Tampa a women's club. Sharon Romero that managed the club now lives in New Orleans.
Marilyn's Closet
In St. Pete on 4th Street North. Today it's the "Hideaway"
Mariposa
Located in Redington Beach. Closed in 1997
Matrix
Located at 105 W. martin Luther King Blvd., in TampaSee "Rascals" One other name that needs to be added to those bars gone: After Matrix became Babylon and closed it reopened as Karma which then closed and reopened as Babylon before closing permanently. (It's open again, but whomever answers their phone tell us it's a teen club.)
Mecca
At the Castle in Ybor City Sunday Nights
Meeting Place, The
Downtown Clearwater by the court house. 70's until early 80's. The Flamingo Bar and Grill would later open in this location in 1987.
Midtown Tavern
http://www.midtowntaverntampa.com/index.html
Located at 9002 N. Florida Ave., Tampa 813-915-0819
Mike's Pub
See "Village Inn Lounge. Today is "KIKIKI III"
Moody's
In Tampa first on Moody Ave. Then moved to S. Dale
Mabry & joined up with "Baxters." Today it's a Lowes parking lot.
My Brother's Place
Club Nautico –
www.myspace.com/nauticobar
Located at 4900 66th St N., St. Petersburg
Home to "The Crown Theatre" & Miss Alicia Markstone
Was the former Chiq Bar-  Closed 2009
New Connection, The
Located at 3100 3rd Ave North, St. Pete . Today it's "Georgie's Alibi."
New Connection-s –
Located at 9002 N Florida Ave, Tampa, FL
In the former Midtown Tavern & Connections
Northside Lounge
In Tampa on N. Florida Ave. Then became "The Brigg", Then "Joey's" Today it's called "Flings on Florida"
Oasis
Located in Tampa on Dale Mabry. Closed in 1997. Owned by BJ & was a ladies bar.
Ocean Club, The
Located on Clearwater Beach
Ohio Bar
Torn down in the 70's and replaced by the GTE Building. located at Polk Street, one block from the "Ohio" was the "KIKIKI 2"
Old Plantation (The OP)
Opened 1978 located on Kennedy Blvd. in Tampa. Closed in the 80's. Later became "Village Station." 2003 was knocked down and today is an office building. Also see "Jimmy Whites"
Mark & Carrie of MC Film Write:
The year was 1980 and we had just moved to Tampa. Our friend Steve Buck from Minneapolis was visiting and we drove his new car to "OP" for the best T-Dance in town & parked the car on behind the club on North "A" Street. Leaving the club, Carrie jumped in the back seat & Steve in the drivers seat. Mark getting into the front passengers seat noticed that the windshield was broken. Just then a guy came out of the bushes & said "You boys have a problem?" Mark said "Ya somebody smashed the windshield" The guy said "O, now your going to get robbed get down on the grass" pointing a gun. Mark who had a couple of cocktails said "If you want to rob somebody do it when they are going into the bar not coming out of a bar!" Then sat down in the car & closed the door. Steve & Carrie didn't know all this was going on. Mark said in a calm voice "Steve start the car now!" The guy jumped on the front hood of the car pointing the gun. Marks said "Steve punch it in reverse" he did & the gun went off & the guy fell off the hood. The police tried to find the guy, but he got away. Now for the real strange part! Seven years later Mark & Carrie bought their 1st house on the same street 5 doors from where this happened!
Bob Fournier of the O.P. and Village Station corp out of Dallas NEVER had anything to do with the El Goya building.
Horst, I certainly would never want to disagree with you and cause any problems, but I have to add my bit of first hand knowledge to this subject. When I first moved back to Tampa from Atlanta, Bob Fournier WAS the Owner and the Boss of everyone who worked there. All of the showcast who worked there during those years, will tell you that. He was our FAVORITE man to work for. We LOVED him. He was always so respectful of each one of us. It was a joy to work for him. He always gave parties at the El Goya for Christmas. Employees from each bar he owned, would show up. He would have it catered, and give each one of us a a cash gift. It increased by twenty-five dollars each year. Ramon' Fragoso was a bartender there, and would get a very big check because of the many years that he worked there. I have many pictures of him in the club. One is of him sitting in the VIP box, that was to the left of the stage, watching Melanie and me on stage. Another is when we had an anniversary of his ownership. Roxanne Russell was our special guest. The ONLY reason that he sold the bar was because of his health. He had to. To show you what a great man he was to work for, when he decided that he could no longer handle it, he invited the showcast to his private home and told us. He had a beautiful dinner prepared for us, and gave us all parting gifts. Everyone was crying that night. He was the RARE owner of a nightclub who appreciated his employees and always let them know it. So that's it sweetheart.
Gilda
that was 1 of the best information articles on gay bars in tampa that ive ever read it brought back lots of memories of 1977-82 for me i use to goto the old plantation when well drinks were a quater on a sunday tea dance there had 2 be over 400 to 500 hundreadpeople in there at any given sunday.the el goya was the best place to see shows and renees bar was fun to have afew cocktails miss those days……
'
comments:
that was 1 of the best information articles on gay bars in tampa that I've ever read it brought back lots of memories of 1977-82 for me i use to go to the old plantation when well drinks were a quarter on a Sunday tea dance there had 2 be over 400 to 500 hundred people in there at any given sunday.the el goya was the best place to see shows and Renee's bar was fun to have a few cocktails miss those days……
L' Olivier
http://oliviercabaret.squarespace.com/
Located on the first floor of Centro Ybor in Ybor City. L' Oliviers is famous for their Can Can Show & Drag Peformers. the dinner show is a must! Every Thursday, Friday & Saturday at 8pm.The Happy Hours here are great! Owners Olivier & Mike will make sure you have not a great time but a Fantastic Time
Other End, The
Rand Hall writes:
A cozy women's beer, wine and juke joint on Maderia
Beach that was popular for many years. Bartenders included Yancy and
D.J. Local women's bands, Buffalo Shoes, Silk Heat and others, as well
as out-of-town performers, often played there. It was torn down in the
80's and replaced by a marine supply store.
Other Side, The
Located at 5571 4th St n in St. Pete. This club just went up for sale.
Officers Club, The
Located on the North end of the Franklin Street mall in Tampa. When you entered the club you were greeted by a jeep with head lights. Our dear Metropolis bartender Jack Saver worked here.
One Love
A short lived club located up stairs of the Blues Ship on 18th & 7th Ave in Ybor City. Closed in 2007
Page 2 Sin Saturdays
http://cage2stpete.squarespace.com/
Opening Aug 8, 2009 -closed 2010
8680 Park Blvd., Largo Fl
Papillons
Mixed gay bar on W. Hillsborough Ave
Paradise
Located in North Tampa on Nebraska Ave. Drag bar. Closed in the 90's
Paradox
Located at 3003 North Howard Ave in the old "Howard Avenue Station"
Parthenon
In downtown Tampa. Later became "The Factory," then "Garage."
Patio, The
Owned by Marilyn of Marilyn's Closet and then Rohda and Pegge D.
Pelicans
Located on 22nd & Broadway about same time as "El Goya"
The Pink Panther
www.myspace.com/pinkpantherdunedin
Opened Summer 2009 -closed 2010
Located in Dunedin, Fl
Might be closed? The MySpace account is closed?
The Platform
A leather bar located in Grand central Staion in St. Petersburg. On 24th & central ave.
PLAY Ybor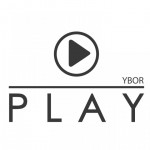 1701 E 8th Ave., Ybor City
Opened May 2010 by Deb & Steph from the group Halcyon. Live bands with two stages. One inside and one in the court yard. Is located in the former Spurs Country Western
Pleasure Dome
Located at 1430 E. 7th Ave in Ybor See "El Goya" & "Tracks"
Puzzles
In Gulfport on Gulfport Blvd. later became "Sharp A's" now "Peppers"
Rafters
Located 2 blks away earlier. Then moved to 4319 66st & 54th Ave N. Then became "Blue Moon Saloon" and today is "Fox & Hounds"
Radar
Located in Drew Park
Closed & moved to Metro Station in 2007
Rain
Located in Tampa in the former location of the "Tampa Eagle" See "Impulse."
Rainbow
In St. Pete on Gandy Blvd. and then US 19. The Gandy location became "Blue Jeans" & today is "The Frat House."
Rainbow Room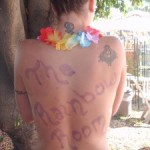 –http://www.myspace.com/rainbow_room
Located at 421 S. Mac Dill Ave., Tampa 813-359-8797
Rainbow Club, The
Located in The harbor House on the River in Tampa. Was a Black Lesbian Club. Later became "Tampa Eagle #3"
Rascals
Located on MLK in Tampa. Formally was "MR. C's" Asian Food. Closed in 1999. Later became "Matrix" then "Babylon"
Razzle's
A Gay bottle club on Bearess Ave.
Red Apple Restaurant, The
Not a Gay bar but should have been. The after hours breakfast place. Located on S. Dale Mabry. In the 80's there was a drive by shooting there & killed a person sitting in a window booth. It has been re-modeled many times and to day is Fred Fleming's BBQ .
Red Devil
See Club
Red Zone, The
Located downtown Tampa, the building was Club XS now where Temple is at Diesel.
Rehab Lounge
www.myspace.com/rehabloungeybor
Located at 1909 N 15th Street in Ybor City
Opened 8-24-08 by Cowboy Rodger, Shane & Darlene.
Home of the 12 step Tini Program
12 step re intoxification & 12 Boster Shots!
Lower basement level called Addicktion home to Bears & Leather
Rene's
Opened 1972 in Tampa on Kennedy Blvd. This was once Tampa premier drag club, under the watchful eyes of Rene himself and his brother Ceasar. this is also where our favorite Reno bartended. Reno today is at "Metropolis."
Wow!
What fun times me and my friend Roger had. Back then(1974), both of us 22, we would drive down from Dade City where we lived, hit Rene's (saw Gloria Gaynor and Donna Summer there) and don't forget the great hypnotist shows!
We would then drive over to Jacks on the beach, close the bar, and then sleep on the beach. Sundays Pass A Grille was the place all the guys went to the beach. No parking meters either! What a fun safe time.
My name was Doug/Dana..
I have many wonderful memories of those days..
That was a time when drag shows were fierce and the queens were legendary. From 1978 through 1981 I saw many queens come and go..but at Renes you had to be either very talented or beautiful to work in the shows.
During those years I worked with Tiffany Arieagus "who was my personal favorite". Tiffani Middlesexx, I was there when Rene brought her in from I think it was Ohio I could be wrong but he took her under his well seasoned wing and Boom she was Miss Florida.
Heather Fontaine, Coquina Chell, Eve Star, Sandi Cher, My beloved Kim Ross,
Erica Andress and Mellissa Mason, Tissy Malone, Gerri Day, Dana Douglas 'the blonde goddess" Chena Black, Chena Kelly, Candi Stratton, Patti Cakes, Chelsea Hazel, Lakesha Lucky "the dancing Dynamo" Mohagany. I remember when Mahogany would be out by the pool before she got her start @ Rene's and would do mini drag shows by the pool she wore rene down till he finally let her get on the stage and she tore it up and then went on to become Miss Florida and Miss USA. Bobbie Lake worked there for a short time she was basically what we called a Goya girl as was Gilda Golden who worked at Rene's Briefly as well. The Goddess Roxanne Russell made guest appearances she had moved to Cali..When they would have the Chocolate Coffee and tea show that starred Arieagus, Kim Ross & Hot Chocolate the lines to get in would be around the club..That show was amazing.
The bartenders were Denis Dorado, Reno, Jerry Powel, Don Paxon, Curry Stevenson and others I cant quite remember at the moment and of course Rosie aka baby pussy " which I named him in 1978″ who worked at the kikiki recently.Lady Tiffany would work the door "she was a hot mess" but a dear.
Eddie Coin worked the door at times in the early days and then the beloved Fruity the lesbian that wanted to be a gay man. "loved her"
It was a most magical time and if anyone from those days is still kickin and would like to contact me please do so @ DaynaDaDiva@aol.com. I would love to have a Rene's reunion.
I have enclosed a few pieces of memorabilia..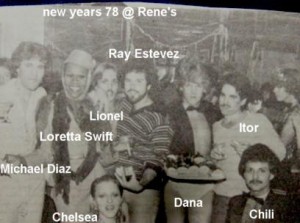 Rendezvous
Located on Central & 16th in St. Pete. Closed in 1958
Revolutions Sunday
Located on 7th Ave in Ybor, inside Club The Amphitheater. The club was promoted by Steve Donahue. Opening night "Tea Cup" (Mark & Carrie) performed on stilts on the revolving dance floor.
R.J.'s Rendezvous
The bar around the corner from the el Goya was called "R.J's Rendezvous"
and the queen that had the first implants wasn't Tissy Malone it was "Terri Springer" and she was Tiffany Arieagus's cousin not Stephanie's…lol
just some fyi.. because thats on the page..wink, Dayna
Rocky's
Opened on US 19 in Clearwater. Later became "Mangos"
Rodney's
The restaurant and coffee shop located in "Spurs"
Rumors
mens gay bar located 4502 South Dale Mabry
Sahara
Located at 4643 W. Kennedy Blvd. in Tampa. Was also known as Backside Club. To day it's a liquor store. A Famous woman's club.
Saint, The
See "Chaps"
Saucy's
Located on Gulf to Bay in Clearwater. Closed in the mid 80's. Today it's a Amscot Building
Sharp A's
Located at 4918 Gulfport Blvd. in Gulf Port named after the owners 2 Sharp A's dogs. Was originally called "Cheshire Cat" then "Kats" some where in there it was called "Puzzles" Today is "Peppers."
Sherwood, The
In downtown St. Pete on Beach Drive across the street from the St. Pete Yacht Club It was attached via dumbwaiter to "10 Beach Drive" next door. The decor was campy Sherwood Forest murals & heavy velvet drapery. Owned by two successive straight couples. Mary & Joe then Ed & Sharon. David Wood, a large & jolly person was a very popular pianist there. He was later killed in a car accident near Sebring, FL.
Side Trax
In Clearwater on Gulf to Bay Blvd. It was a video/stripper club. TODAY it is a CHRISTIAN BOOK STORE!
Silks
Infamous short lived video bar 1988 until 1990. Best know for it's $4.00 Sunday Beer Bash ( "All You Can Drink And Not Tip" LOL !!! as Tony H. remembers )
Today it is a "Emily's" Restaurant.
Spaghetti Palace
On with another club " The Gate" above in St. Pete Beach, Joe & Mary were owners of this gay club. Later they owned the Sherwood.
Sports Page
A lesbian bar located at 13344 66 St N.& Ulmerton. Today is the home of "Christopher Street"
Spurs
A leather bar located in Ybor. To get to the wild second floor you went up the fire escape on the building next door, the walked across the roof to the balcony on front of the building. This club also had a restaurant on the first floor and coffee shop on the side. Later this building burned down. Today the walls are still standing. Tom Lewis name keeps popping up?
Below is from Thom Lewis
Rascles was owned by the same guy who owns Valentines – he wanted to buyer the Brigg from me in 2000 just before my heart attack.
Spurs was originally owned by Willard Thompson and his lover, (don't remember the name) but Willard was also in the real estate business (broker Thompson Realty), and he and his son Kevin made a business out of selling Spurs to unsuspecting individuals and taking it back. Also a name that pops up here is Bob Cristaldi who was in business with Willard & Kevin and whom I purchased the bar that became the Eagle from. At the time, (after the fire), the litigation went on for well over a year and I got nothing except the burned out building and no money to rebuild.
Anyone who thinks that I had something to do with the fire needs to have their head examined.
Try instead someone who had a key, who had access to the building and alarm codes and was no where to be found in the AM of the fire.
By Thom Lewis
Original Spurs (with a hot back room) was owned by Larry Montgomery, who later ran a bar on Gunn Hwy near Linebaugh, that was a country gay bar. Original Impulse wasn't just the main floor, it was two stories. When Tracks openend and killed their business, it turned straight progressive but still was gay owned/managed/employed. All the Tracks employees would come over after work for afterhours, combined with the select progressive boys and girls allowed to stay late. Tons of fun! Horst
Spectrum
See "Chaps"?
Spurs Country Bar
www.spurscountrybar.com
www.myspace.com/spursbartampa
Opened 4-08 on the corner of 8th Ave & 17th Street in GaYBOR – Ybor City by
Kevin, Jeff & Jim.
Closed April 2010
Where are we located? We are located right in the heart of Ybor City….. at the corner of 8th Avenue and 17th Street. ~ at 1701 E. 8th Avenue Tampa, FL right by Gameworks. ~ Phone: 813.247.7877 Drink Specials: /Sundays – X-rated martini's $5.00 Lemon Drop shots $3.00, 2 for 1 well drinks all night long 2 for 1 domestic beer /Thursdays – 8-9pm Free well drinks $10 bucket of domestic beer Spurs moonshine $3.00 Spurs Blue moonshine $4.00 /Fridays – 8-9pm Free well drinks /Saturdays – 8-9pm Free well drinks. There are two bars for you to enjoy. The outside bar is a large fully stocked tiki bar out under the stars. Enjoy sitting around our wooden barrel tables or sitting around the tiki bar while listening to your favorite sounds, enjoying drinks with friends, and dancing under the stars. Inside you'll enjoy our large open dance floor to do some two stepping, great music, and an inviting country theme. The inside bar is complete with a brand new state of the art LED light system, brand new sound system and another fully stocked bar. Visit our website at: www.spurscountrybar.com for complete details and events.
Stage Door
North of Bearess Ave and one of the partners was Don Arnold
Stars
Located on North Dale Mabry. Was the first Gay sports bar. Owned by Michael. Closed in the 80's
Street Car Charlie's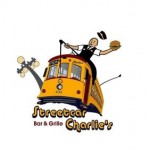 www.myspace.com/streetcarcharlies
Opened 2-08 on the corner of 8th Ave & 15th St. in GaYBOR – Ybor City
Great Food & Drinks
Owners Manny, Charlie, James, Larry
Solar
Located on Franklin Street in downtown Tampa. Was a FAB 2 level dance club. Closed in 1997
Southern Nights
Located east of El Goya in a two story building.
Sporter's Bar
In Sarasota
STINGERS
Levi leather Bar on Central Ave in Sarasota
Stuffed Pepper, The
Located on Central Ave. Later it became "DT's." Some where before it was "Apple's Way"Today its "The Grand Central Station & the Platform"
The Suncoast Resort Hotel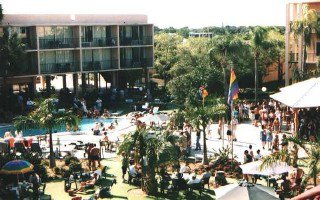 UPDATE added March 2012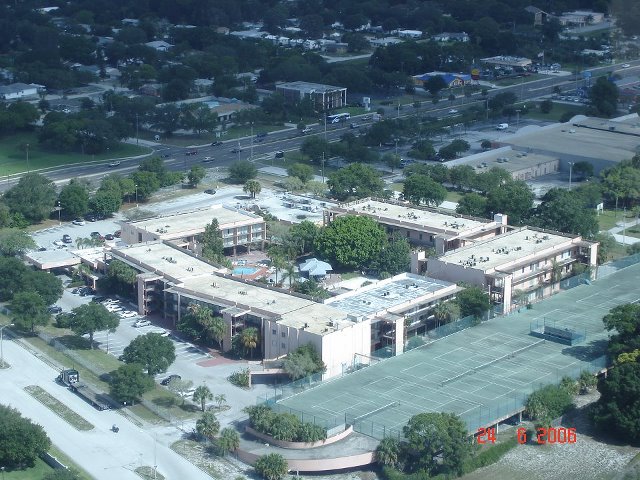 Now on Facebook Suncoast ResortMemories
https://www.facebook.com/profile.php?id=100003607102949
From the archives of "Dishing with Mark & Carrie"
Obituary
The Suncoast Resort Hotel
Located at 3000 34th St. South, St. Petersburg, Florida
7-01-98 to 6-18-07
The final Tea Dance at the Suncoast Resort Hotel, St. Petersburg, FL will be on Sunday June 17, 2007. This brings to the end of an era of a GLBT Hotel that will go down in GLBT history like the Marlin Beach Hotel, in Ft. Lauderdale, Atlantic Shores, in Key West, The Original Wedgewood Hotel in St. Petersburg, Bedrox on Sunset Beach and others. Many friendships & loves that will last a life time were made here. There will be many fond memories and many more legendary stories to be told in the future.
Suncoast Resort will be missed. It isn't just a hotel building being torn down, it was a thriving living village, encompassing businesses, lodging, entertainment, multi-bars, eatery, vacationers, church, sports, security and a forum for social and political discussion. A place to express your hidden identities and open beliefs. A location to share your likes. The spirit and belief to having a small Gay Village was challenging. The many diverse groups being put all together was astounding. Clubs including, many community Bear, Leather, Drag, Transgender, Wrestling, PRIDE, ROTC, Softball, AID's Awareness Meetings, Classic Car, Bowlers, Choirs, Hearing Impaired, Boy's Next Door and Gays and Lesbian Clubs for the over 50 years of age. A centralized meeting place in sorts to dissimulate news and information. Tourists were a major part to the SCR village life. They experienced a relaxed gay lifestyle setting. The locals loved the safe open air retreat from their everyday lives and they often made up their own entertainment. It was an open but secluded GLBT small hometown setting and mostly unnoticed to the general St. Petersburg community. And most of all it was the people who worked so hard and often behinds the scenes in this SCR village for the 9 past years that made it so successful.
As in many GLBT businesses there were actually two Suncoast Resorts. Both worlds were acting ambiguously towards each others worlds, that existed. The First was the owners and management. The Second Suncoast Resort was the people who actually made it what it really was. The very closed net Tampa Bay Community, made up of caring, giving & loving people, and the worldwide guests that came to visit ………
Just for the record let's look back at some of people who all gave so much.
The remaining merchants at the closing were.
MC Film Festival (The very first to get a lease there. Mark (Tea Cup), Carrie, Keith, Bill & Miss Amber), David Reynold's Jeweler, Adrian Howard Galleries (Howard Wheat), Tampa Bay Leather Company ( Dan Holland), Massage Therapy (Darren Sharp), A.S.A.P. (David & staff), Finder's Emporium (Danna & Jim), Gypsy Productions Inc. (Trevor & Daryl), American Catholic Church ( Bishop Father Joe), Jacobi Productions (Gary Van Fleet)
The 61 Companies that had Opened & Closed at the Suncoast Resort
All tried their best.
2 Cent Perk Coffee House and TLW Magazine, American Mortgage, Apollo Gallery, Atlantis WaterCraft, Balls of Steel, Bear with Us Photography, Beaches, Beatnicks Cafe, BeatNICKMARKting, Better Bodyworks, BodyZone, Bourbon Street Boxers, Cafe Soiel (Laslo) , Clift's Game Room, Courtyard Cafe, The Corner Place, D&D Grand Productions, Eggspresions of Art, "etc., etc., etc." , Eclectic Antiques, Free Lance Flowers, Fairy Tales, Gallery Noel, GrafficTraffic, Gifts by David, Jardon Dungeon, Jayway's Salon, Lavender Lady, (New Age Store that subleased back half of Eggspressions), Mike Dickies Game Rooms, One of a Kind, Patios Parlors & Pets, Planet MC, Pig Boy Leather, Paul Stewart Salon, Pharmacy-Seattle Coffee Shop, Photo Dungeon. Plugged – In Internet Cafe, One Earth, Q Lifestyles Gifts, Rainbow Flowers, Rainbow Treats, Rainbow Vision, Rebox Shoes Dist Office, Simply Irresistible Tanning & Spa also Adventure Entertainment, Salon at Suncoast, Suncoast Cyber, Studio Nova, S.P.O.R.T.S., Tampa Bay Arts, Taz Leathers of Atlanta, The Shade Tree, the Store, Tomboys, Underground Theater, Under the Rainbow, Warehouse Fitness, Watermark, What 2 Wear, The White Flamingo Restaurant.
The One Original Employee
The only employee to be at the resort for the whole time was Mark Cwiek on the front desk.
Bartender Loryl started several weeks after the opening and Roger in security left just a couple of weeks before the close.
The very first customer waited on at the bar was Mark from MC Film and the bartender at Tiki Bar was Charlie Moresi. The Mystic Crew of the Umbrella with their colorful rainbow umbrellas were opening Grand Marshalls!.
The Owners
Tom Kiple & Lester Wolff
General Hotel Managers
Glenn B. & Joan K.
Bar Managers
Charlie Moresi, Heather, Chris Monroe, Mark S.
Show Directors
Miss Mellisa Mason, Lakia, Alicia Markstone
The Finial Show Cast
the Divas of 34th Street
Alicia Markstone, Esme Russell, Coco Montese & Iman
Entertainment Directors
David Schauer, Dan Holland, then the office took over
The Closing Bartenders
Dan, David, David, Ed, Ian, Jake, Johnathan, Kevin, Loryl, Michael, Sara, Troy
The Staff in:
The Front Desk, The Restaurant, Security,
Housekeeping, Maintenance
The Regular Musical Performers in the Wedgewood
Katie Gugliemo, Mele, Judy B. Goode, Paul Thomas, Jamie, Leslie Kille, James, Providence, Sheila Darcy, Billi & Patti, Bonnie Lynd, The Band 6:22, Carol Buttenham, Lynn DeVenuti, and Double M.
The original Maintenance Manager
John Peak, who's imagination created so very much of Suncoast Resort.
Gene Harrnel was is right hand man. Then was Lou, Joe ,Bob & Joe
Sadly, some of the people, who passed, while the Suncoast Resort was open.
Scotty & Steven in Security, Chip the ice cream man, Tucker the Leather Man, Jim of Studio Nova
Just some of our guests & friends, who were more like family….
Larry of the Glarries, Santa & his Mom, Ken G., Bob, Craig, Max Turner, Dominick, Captin Chuck Cresep
& many more…..
Just a few of the Performers & Events
Martha Wash Concert, Jennifer Holiday Concert, Jimmy Sommerville Concert, Gloria Gaynor Concert, Maxcine Nightingale Concert, Kathy Slege of Sister Sledge Concert, Bonnie Pointer Concert, Diane Amos – The Miss Pine Sol Lady, Erin Hamilton Concert, Guto Gr, Thea Austin Concert, Paul Lekakis Concert, Lady Bunny, Bruce Chopnik, Stephen Weber, Comedian Shann Carr, Angel Clivilles of the Cover Girls Concert, Lonnie Gordon Concert, DJ Mark D'Aloe, Sounds of the Surpremes, Klymaxx Concert, Sam Harris Concert, Ce Ce Peniston Concert, Flotilla Debarge, Shannon Concert, the voices of Jimmy James, the Chic Concert, Kenny Kerr, Taylor Dayne Concert, Shirley Q. Liquor's, Double M, Tiffany Concert, Irene Cara Concert, Amber Concert, Robin S Concert, the Fetish Balls, Sean Ensign Concert, Evelyn 'Champagne' King, Real Gay TV, Sheila Darcy, Mon a Q, Virginia Vagina, Lee Byar, Jade Esteban Estrada, Michele, Balan, Linda Clifford Concert, Gioia Concert, Miss Tommie Ross, ROTC
The Annual Prom, The Foam Parties, The Suncoast Turn-a- Bouts, Flamingo Auto Group – car shows, The International Mr Drummer Contests, Miss Suncoast Resort Pageant, Suncoast Pride Weeks, Bears in Paradise, Miss Sunshine States US of A, T-Dance for St. Pete PRIDE, Miss ASAP Pageants, The Dog Days of Summer, Boot Camps, The Fireworks displays, The Mardi Gras Parades, The Super Bowl Parties, The Miss Mary Christmas Pageant, Tampa Bay Bears Annual Holiday Charity Auctions, Casino Nights, AOL POZ Weekends, The Holiday Christmas Lights, and the many carnivals
Porn Stars: Thor Anders, Steve Rambo, Carl Hardwick, Karl Tenner, Gregor, Spike, Frank Parker, Vincent, Kyle Brandon, Brad King, Chase Hunter, Manuel Torres, Vincen Ditonno, Jason Tyler, Cole Tucker
DJ CK, DJ Jeff Ray, DJ Kadem, DJ Carol Lopez, DJ Mark D'Aloe, DJ Lamb, DJ "O", DJ Hick, DJ Julian Marsh, DJ David Knapp
… just to name a few
A Few More of the Many Divas
Joey Brooks, Stephanie Shippae, Lissa Casstillo, Amber Douglas, Barbara Herr, Melanie Minyon, Raven N. St. James, CoCo Montrese, Tiffany Middlesex, Amy DeMilo, Denise Russell, Chi Chi La Lique, Kelly Anderson, Daphne Ferraro, Melissa Love, Nikki Adams, The Twat Sisters, & many, many, more
+++++++++++++++++++++++++++++++++++++++++++++++++++++++++++
How do we at MC FILM feel about the loss of the Suncoast Resort?
Well, I guess it is said perfectly in a song by Judy B. Goode
Make believe
I have lived a lifetime…. in just a few short years.
I've had a lot of laughs and I've shed a lot of tears.
But every time when I feel that I can't make it through a day…I have to run away…..
And there I go again. I'm living in make believe .
And after I'm gone forever please keep make believe.
So as life goes on eternal there will be make believe,
cause only in make believe can make believe be real…..
I have lived my life, in a world of pretend. That's the place I'm happiest. Don't ever let it end.
Cause when the bubble pops and again the world is real. This is how I'll feel.
Please take me back again to living in make believe ,
and after I'm gone forever please keep make believe,
so as life goes on eternal there will be make believe,
cause only in make believe can make believe be real.
I wanna fly, without a plane. I want the sun to shine, even when it rains.
I want a sky of blue, when the sky is gray…I want to run away…
So let me live my life in a world of make believe
and after I'm gone forever please keep make believe ,
so as life goes on eternal there will be make believe
cause only in make believe can make believe be real.
Love to All,
Mark, Carrie, Keith, Bill & Miss Amber
Bye Bye Suncoast Resort….
Any and all the good legends & crazy personal stories that you've heard about Mark (Tea Cup) & Carrie, Keith, Bill, Miss Amber & MC Film are TRUE!!!!!!!!
The Future
We are looking forward to the day of the new Suncoast Resort. So Until the next Suncoast opening stay friends……..
And Now Shared Memories of the Suncoast Resort …
(MC FILM assumes no responsibility for what the people below say.
These are un edited letters)
From Judy B. Goode
When I would drive up to the Suncoast resort I always felt like I was in The Wizard of Oz. As soon as I parked my car and stepped onto the property I went from a black and white world to a very colorful world. It always felt like there was a rainbow above us out there.It was one big happy family!. The funny thing was even though we all would see each other every week we still would hug and kiss like we hadn't seen each other in months! Where else could you drink and dance in the sun and be entertained by sooo many colorful people? My favorite of course was TEACUP ! His costumes,his stilts,funny hats and sequins and high heels!!! He spread Joy from one end of the resort to the other (and of course I helped him). He didn't get paid to do that. He did that because he loved making people happy!!!! Teacup and Carrie gave their heart and soul to the resort. Their store was a PARTY all by itself. I will always remember handsome Ken dancing in front of that speaker and of course Miss Kay our DANCING QUEEN! I There are so many more to mention but then I'd have to write a book.(That's an idea). The Suncoast was also my favorite place to sing. I've been singing for 33 years. From Cleveland,Ohio to New Orleans to Key West and Europe. There were only two other places I enjoyed as much and they were THE HEARTBREAK BAR AND CAFE in New Orleans and BEDROX! Our Tea Party shows will always be one of the happiest moments of my life. I always tried to give lots of love to "My Boys" and they gave it right back!!! In my opinion the CUSTOMERS and THE STAFF made the Suncoast what it was!!!!!!"A PLACE WHERE WE HAD A GAY OLD TIME"The sad thing is it seems we are giving in to this homophobic world.The more we sell our gay bars the less we have our own space! We can only hope the Suncoast opens another place. Until then I will miss all my wonderful friends here because I will probable be moving my show to Tampa. I love St. Pete ..it's my home but there are no bars here that do a show like mine.So the show must go on and so must I. All my love,Judy B. Goode
From Chuck & George
The Suncoast holds many memories for George and I. We ushered in the New Millenium with Mark and Carrie and the gang. We watched endless concerts with good friends and downed many of Jonathan's and David's delicious drinks. That synergy will be missed!
The people that worked at the Resort and those customers who frequented Tea Dances, Teacup Thursdays and Judy B Goode's shows all hold a special place in our memories.
As for the ownership and management of the Resort, some things are better left unsaid.
When one door closes, another bright new one opens! We look forward to many years with the friends we made at the Suncoast Resort. And we look forward to seeing MC Film in their new fabulous location in Ybor city.
Chuck Temple and George Bauer
From Jim & Kris
Hi Mark and Carrie
Wow….you have done an awsome job with this announcement. Makes me wish we had spent more time there over the past few years!
Cant wait to see the Ybor City store.
Jim & Kris
Two letters From Richard and Patrick
My fondest memories of suncoast has to be when i worked there. In the kitchen and maintenance and the friends I worked with. In the kitchen I had the pleasure of working with Connie, Chi Chi, Ray, Jamie and seeing all the customers enjoying themselves. I loved working in maintenance with the many bosses i had such as John Peek, Lou, Joe and what's his name and of course Bob, we all know Bob & Ron. It was a experience. I enjoyed seeing all those suncoast regulars at Tea dance our "Hot Dog Man", tea-shirt changer, our good antique guys. Thank you for the memories.
Love , Richard
"Characters"
We would like to pay tribute to the many characters of the suncoast. There are of them, special characters some with names and some without. The dancers at the tea dance. the bartenders and the former employees. but those I would like to pay special tribute are the ICONS of suncoast. They are Judy B Goode, Mele, Tea Cup,(and all your outfits) Carrie, Paul and our diesel mechanic in heels at every tea dance, Joan & Glenn for keeping it together all thoses and hosting all those benefit shows. Thank You to all for the laughs, smiles and most of all thoses memories of the suncoast charaters. we will miss you all.Now wherer can we go to see all of you again.
Again, Thank You.
Love, Richard and Patrick
From Melissa Mason
I have lots of great memories from my time at the Suncoast and made friends I will have for a lifetime.
Melissa Mason
From John Russo
John Russo here, and still in "Call Me Madam" at the Golden Apple Dinner Theatre, and it is getting rave reviews.
I am having mixed emotions about your moving to Ybor City. It makes it that much harder to get to your store, and even see you both.
More sorry for your loss with your nephew, though.
What if anything is happening to your fellow shop owners, and Gypsy productions?
Where are they going?
I hope we don't lose the gems that were a BIG part of Suncoast. It wasn't just the booze, and cruise, that made us come there.
Good luck in Ybor City, and I'll visit when I go up to see my agent.
Hugs
John
From Barry Rothstein
Mark & Carrie
Thanks for being there and thank you for doing this!
I noticed that you have us listed as Tampa Bears though (it's the Tampa Bay Bears)
We will be needing a new home for our club meetings and our holiday charity auction.
I do hope that there will be another place (even better, perhaps) that will fill the tremendous void that will be left for all of us.
We have had a great run on the second Friday of every month with our Tampa Bay Bears.
Thanks and hugs
Barry
Barry Rothstein
727-365-4725
From Pearl in Connecticut
Hi boys –
I'm sorry I can't help you with the names of security and housekeeping, etc., although I remember some faces and nice people.
Just to let you know, David & Jeff and myself are flying to Tampa on June 8th to spend the last three nights at the Suncoast. We fly back on June 11th. It was a crazy thing to do, but we just couldn't let the Suncoast and all of our Suncoast friends go without one last fling.
Maybe there will be another so-called Suncoast Resort (although I have my doubts), but like you say, it won't be like this one. So, it could be our last trip to Tampa Bay area.
Hugs,
Pearl
From the Twat Sisters
Hello Family!
Yes, it's a sad time for our GLBT community in the Bay Area with the closing of the Suncoast Resort. On a brighter note, Gay Days Orlando is just around the corner! The Twat Sisters will be at Gay Days on June 2nd & 3rd At The Parliament House Resort. Be sure to stop by our room (Lakeside) to say hey!! But…don't get too comfy…we might have a few tricks lined-up with a Porn Star or Two!!!
The Twat Sisters Thoughts On The Suncoast Resort
We were there at the beginning…. Grand Opening Weekend!Things were much more different back then…We have always been known as the Party Girls…we had the lights & signs..the beer and the liquor. It wasn't long before security stopped by our room and asked us to take the "Come In We're Open" sign down from our window. Wow…this put a damper on our night…But the party went on! We had partied to the wee hours of the morning…but still needed to take off the old paint and put on a fresh coat as the sun came up. It was Gay Pride in Tampa…and the Sisters had a spot in the parade. We came back to our room after wards and crashed for awhile. We had another BIG party night planned. We had stayed at the Resort many many more times…always having a Hoot! We have always tried to to behave ourselves…but you know how that goes! We had another party going on one night…the room was pretty full with friends and guests. A call came in from the front desk…the voice said…You need to close your door now, or invite all those people in, that are standing outside your window!! Well…you can guess what happened…the room was wall to wall flesh…yummy! On another occasion, we had ventured downstairs from our room on a T-Dance Sunday….the place was packed!!! Sister and I were mixing in with the huge crowd when we were pulled to the side by Joan….She said …You girls are not allowed to bring those "room" cups down from your room…well, our drinks were tossed into the nearest trash can….Sister & I looked at each other and said "How"…could she pick us out of this huge crowd??….but the party went on!! As the years had gone by…things became much more comfortable. We have had the opportunity to perform at the Resort throughout the years…on and off stage..haha! We have made quite a few friends along the way. We would like to say Thanks…to Glenn & Joan….for making us a part of their family. It was an honor to be invited to perform with them, along with Alicia at the last Suncoast Employee Turn-About. It will be a memory that will last a lifetime for us. We would also like to thank our Sister….Alicia Markstone…we are so blessed to call her our friend. Actually…the current cast at the Resort have been so wonderful to us…Esme..Coco & Iman. We want to wish them all the best. We have seen many performers come and go throughout the years…it has always been a blast at the Resort. We have also become close to many of the staff members and merchants, and want to wish them all the best whichever direction they may chose to take in the future. To all the family and friends that we have met in the past 9 years….God Bless Each & Everyone Of You. Let's hope that an All "New" Suncoast Resort opens in the not so distance future…So "Our Family" can all be together again!
P.S. A Special Thanks to Mark, Carrie & Judy…for adding so much to the Resort throughout the years…Wishing You All The Best!
Lots To Love,
The Twat Sisters
Ineeda & Ima aka Scott & Jimmie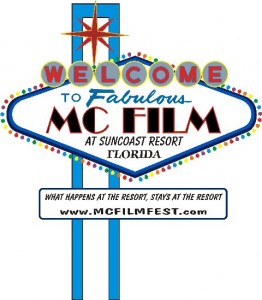 *********************************************************
Sundaze
Located in downtown St. Pete. Lady's T-dance Closed in 2003
The Last Picture Show
In Lakeland behind a restaurant. You enter thru the alley.
Tiffany's
Located in Holiday. Closed in 2001
Tip A Few
Located in Holiday. Frank of "Frank & Tony's" worked here
TJ's Upper Deck
Main Street Bar & Restaurant
Tracks
Located in Ybor Grace Jones performed here in 1994 & Carrot Top was back stage with her. . See "El Goya"
I love the website on the bars of the bay area. Here are some
corrections, notes, and updates for the history:
In 1992/3 Tracks hosted Debbie Harry, trying to sing in a notoriously
drunken state. She finally gave up and pointed the mic to the crowd
since we knew the words to her songs and were singing them anyway.
The order of the Copa/Saint/Chaps (as I refer to it) was:
1. Copa
2. Saint – took out the poles and raised floor for the dancers
3. Chaps – added cow paint (thanks a lot…)
4. Spectrum – got rid of the cow paint
5. I don't remember Benders but I guess that's next
6. Finally, Club De Nile – What's this about beds?
Aside from incarnations 1-3 being a fun place to go after the beach (at
Bedrox), the most memorable thing was the miserable parking situation.
Mud in the lot, and not enough room, so people had to park as far as
1/4 mile away down the road across the street. Park at Goodwill or the
Dog Track, and you were ticketed.
I was in my first leather contest there. I was dating 'G' at the time,
and asked him to drive me over, and he said 'So long as I don't have to
be in the contest in any way' and I assured him he wouldn't. He led me
to the desk where they gave out numbers, and the guy says "You are
number 8, You two ('G' and I) are number 9, You…"–so he was in it
after all, and decided to roll with it. During my introduction, I
prostrated myself to the judges on all fours, and then the crowd went
wild when 'G' put his boot on my ass. I (we?) won, of course.
Both the Eagle building in Channelside and Bedrox have been torn down.
Here is a picture of Bedrox in its early 90's prime:
The original owners sold it to a lesbian couple, and it may have
changed names before it closed. It was a very controversial act which
caused it to be torn down: The enlightened residents of Treasure Island
didn't like a gay bar in their midst, and condemned it. It should have
been saved as a landmark building, even if it never was a gay bar
again.
Chrome used to be Hammerjax (sp?), a great gay-on-Thursday (I think it
was) dance club. Featured movie props like a 10 foot long starship
Enterprise, King Kong climbing the Empire State, and others. Closed as
such around 1995.
Sharp A's was named for the breed "Shar Pei", a Chinese lap dog.
Howard Ave Station: Claudia… Now there is an image… Who could
forget her getting wind of the raid coming down and running out of the
building across to the parking lot…into the arms of more police? Or
Miss Tiffany "I can only remember one song" Middlesex doin' bidness in
the restroom?
Parthenon: Also drug-raided, which crippled the club, and caused a
public reaction against 'rave' parties.
Flavour: Cool club, lots of fashionable boys in fashionable
surroundings. Unfortunately, the owners were arrested for drug deals
elsewhere, and the club was taken over by the Feds (I think in the name
of the IRS), who ran it for awhile.
-Bill
Bob Fournier sold it to that straight Greek man from Dallas. I can't remember his name to save my life. He was nice though. Very quiet and stayed out of our business. We intimidated him to no end! He didn't know what to make of us. He always had an amused expression on his face in our company. But he did treat us great. I think Bob had told him that we were allright and deserved respect. He in turn, then sold it to that asshole family. The dreaded Wilsons. They ran it into the ground. I wound up organizing a large group and we picketed the bar. I was the only girl in the show who walked out. The rest stayed and worked. They would come out and laugh at me. BUT, it worked!!! I had reporters from the Tampa Tribune and TV stations there covering us. I did my job well. After ten days, they gave up and closed the bar. Then someone else bought it and had that lavish grand reopening after having it completely remodeled. I wish I could remember his name. he spent a fortune on the club! That is when the underground cavern room was first introduced. So, you have missed a lot of owners! The jerks from up North who eventually bought the building and renamed it TRACKS, were assholes also. I left when they came on board and went back to Atlanta. Bye!
Gilda
Tru Alternativ Lounge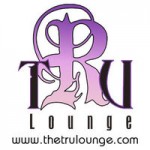 2325 Ulmerton Rd., Clearwater
T.J.'s Pour House
Located on US 19 in New Port Richey? A favorite lesbian hang out.
Tampa Eagle 1, 2 & 3
Channel Side, Then Franklin Street, then Harbor House on the river in Tampa. See "Impulse"
Tradewinds
Located on Central Ave. between 2nd & 3rd. on north side.
out.
Triangles
Located on Roosevelt. Then it became "Lost & Found", then "Lost Boys" & today it
"Club Z 109"
Tri-angles, Club
Located at 1330 Martin Luther King Way in Sarsota-Ft. Myers?
Closed in 2007. We need some help from our readers on this club. Thanks
Trolley Stop
In Ybor City 1 block west of El Goya in Ybor City. Opened in the mid 90's.
Tropic's
A Restaurant Bar located at 2801 S. MacDill Ave in Tampa. Mark & Carrie celebrated their 25 anniversary there. The popular Mgr was Charlie. Closed in 2003. Today it's a medical building.
Tropical Heatwave
In Tampa , 1987 held Tampa's Pride Night there 1987.
Turtle Club
Located in Clearwater by the airport. This was a straight club that was Gay on Sundays & Tuesday. It was later torn down.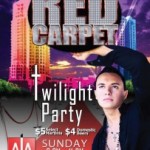 Manny Alvarez Club promoter
Opened Aug 1, 2010
Twins
See Sharp A's
Twirl
Located on 34th Street & Central Ave in St. Petersburg. was owned & operated by Anthony Miliano. Formerly called "Ding-A-Lings"
Uncle Charlie's
Located in downtown St. Pete in the early 80's. A women's bar with pool tables.
Vaughan's Box Office
Yacht Club
on US 19 at Gulf to Bay Blvd , dance club and restaurant
Village Inn Lounge
Where KIKIKI III is now Originally "Mike's Pub", they changed the name when "O.P." went to "Village Station"
Village Station, The
Located on Kennedy Blvd. in Tampa. See "Old Plantation" and "Jimmy White's"
V.I.P.
Located at 10625 Guld Blvd., in Treasure Island. This was a combination Mexican restaurant/Gay bar
The Viper Room
Was formerly called "Z-109". The building was sold and this was the last Gay club in this location. The owner Chris opened a new bar called "Christopher Street" in the former location of "Sports Page" on 66st & Ulmerton in Largo.

Wedgewood, The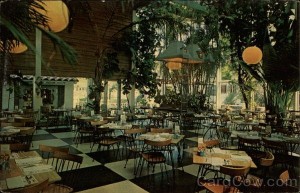 Located on 4th St South & 22nd Ave in St. Pete. The club was an old motel/restaurant. It had a large glassed in dance floor with lights in the palm trees out side. There was also a piano bar and a stream ran thru the courtyard.
Horst & Brian Write:
Hi again you super guys!
FANTASTIC coverage! Remembered a lot, and some rekindled old flames.
I'd like to add to "The Wedgewood" that Grace Jones did her very first tour there 1978 (I have pics), entering the stage on motorcycle, and introducing her trademark "cat glasses". On her second tour there, she was carried in on a couch because she had broken her leg a few nights before at a show in Miami. Grace Jones' first tour, which took her to the Wedgewood, was in 1978. (I, of course, was a mere youngster working as a barback ).
& *******************
You asked for memories. So, here goes!
The first time I was ever in a gay bar was Rene's in Tampa. It was the summer of 1975. But as I lived in St. Pete, Kitty's was far more convenient although very small. I was MADLY in love with the bartender, Dorian.
The owner of Kitty's was Bob Pope, and I think he made a killing on Kitty's. He then grew bold and purchased the long-closed, once famous, and sprawling Wedgwood Inn a few block south.
I was one of the first employees when it re-opened in 1975. I was eighteen! My first job!Initially I was a waiter, but Bob didn't like me for some reason (I never knew why) and wanted me fired. The manager, a very very very large gay man called Wilma, instead hid me in the kitchen making salads!
My job was during the day when most of the customers were straight and who had remembered the place when it was very famous in the 1940s through the 1960s. A better road drew traffic away from 4th Street and that was the end.
The place, to my young gay sensibility, was akin to Oz. It was huge. There was a restaurant, bar, pool, and acres of property dotted with bungalow hotel rooms. A small river ran through the place, and there were statues and urns and fountains. Yep, gay nirvana.
While closed, the place had gotten really shabby and as a gay resort it never made money and remained shabby. I didn't care though.
The disco was the former main dining room. It was two-stories high with walls of glass, and tall plants struggling in built-in beds (see attached image). There was a gigantic glass Venetian chandelier that trembled from the powerful speakers. Lord, how I danced!
While I worked there the place hosted a gay biker convention and for the first and only time all the hotel rooms were booked. The long weekend was non-stop sex! Even the room service boys, upon bringing food to a room, could not escape being grabbed, stripped naked by the biker boys, and being ravaged by half-dozen big bears. They'd return to the kitchen (where I was still hidden) with glazed, exhausted smiles! Lord how I envied them!I had a front-row seat for the Grace Jones show. I smile thinking about it.
One night Dorian (the aforementioned bartender at Kitty's) did a special fire dance show with flaming batons. He started out fully dressed but as the batons swirled in the air he managed to strip down to a TINY g-string. Having long been madly in love with the magnificent furry man (he looked sorta like a young James Cann), I was agog and shaken to see the object of my desire essentially naked a few feet in front of me. I pant today at the memory!
Later Dorian started working at the hotel check-in desk during the night shift. One day a Texas rancher pulled up in a brand new white Cadillac with cattle horns on the hood (true!), took one look at the HOT HOT HOT Dorian, swept him into a hotel room, and that was the last anybody saw of him for three days. When he emerged he seemed totally in love and drove off in the Cadillac with his man back to Texas. I think of him still and yearn to know how he is.
When the magnificent El Goya in Tampa opened most of us abandoned the Wedgwood (queers!). I don't think Bob managed to keep it open for even a year and I heard that he lost his shirt. It closed for a while and new owners came in. They turned one dining room into a huge bar. I moved to NYC in late 1978 and don't know the later history of the place. Today, the whole property is bulldozed flat.
All that remains are post cards on eBay from its famous (pre-gay) days. I purchased a few.
Ross
W Patio Lounge
www.myspace.com/tdancetampa
www.myspace.com/welcometow
1801 E 7th Ave Ybor City
Opened March 2009 closed 2010
Waterside Landing
http://www.watersidelanding.com/
http://www.myspace.com/watersidelandingnightclub
Located at 7737 Grand Blvd., Port Richey 727-841-7900 – Closed 2010
Westside Lounge
Located at 4900 Central Ave in St. Pete. It closed in 2001 then became the "KIKIKI 4" which closed soon.
Wet Spot
Located on Henderson in Tampa. Closed in 1997. Also see "The Cove"
The White Room
Located inside Streetcar Charlie's in Ybor City. At this private club the members all have cards to open the door. Inside you will find male dancers & erotic art work on the walls.
Opened the summer of 2008
Wrangler's
http://www.wranglersbar.com/
Located at 1915 E 7th Ave., Ybor, Tampa 813-247-2950
Village Station
Was the former "OP" on Kennedy Blvd. The bar complex was doubled with upper balcony around the dance floor. City officials would not grant a liquor permit to the newly constructed building and then closed mid 90's.
You Are Cabaret (aka Cabaret Lounge)
Located on Kennedy Blvd. just east of "The OP". It was a small neighborhood gay bar.
The Ybor City Eagle
Opening 3-09
Located at 1901 N 15th Street – Ybor City
Upstairs is "The Ybor City Social Club"
Zoo, The
Located in Palm Harbor on US 19 & Klosterman. Closed in 2001
Memories Shared from Our Friends & Readers
Mark & Carrie,
Just read the updated addition of Bars That Were. What memories. From
1986-88 Nancy Valmus went to every open club on both sides of the Bay,
every week to pick up ads and take photos for TWN out of Miami. After
that she and I attended every big event, pageant, fundraiser, etc at
every bar in Hillsborough, Pasco, Pinellas and Sarasota Counties and
many in Orlando and Gainesville too, for the Gazette. Many of those
photos were lost in the 1991 fire at the Gazette office but Brian Feist
still has a lot of them. Thanks for putting all this together. They
were good, free times that we will never see again.
Rand Hall
former editor of the Gazette
Sent: 8/11/2008 9:48:03 P.M. Central Daylight Time
Subj: Bars That Were
Hi Guys,
I'm writing from Los Angeles, but grew up in Tampa. I've really enjoyed your "Bars That Were" section, but I think I can give you one more.
It had to have been around 1968-69, and a buddy at Plant High School told me he was gay. And he told me I was too! In any event, he decided he was going to take me to a gay bar that he could get us into. We were 16.
We drove to St. Pete, somewhere around downtown. He led me into a dingy neighborhood straight bar, with loud sports playing on a TV. There were maybe three drunks slumped over their drinks.
But my friend led me past all that, to a door at the back of the room. He knocked on the door and someone on the other side slid open a small peep panel. My friend said the word "Fugativa" and the door was opened.
Inside was a bigger room with quite a lot men – and a few women who looked like men – all much older than we were. Instantly, I felt like I'd walked into a den of wolves. We only stayed long enough for my friend to get served alcohol, without any questions. And I gulped down a Coke. But the hungry eyes of the male patrons were too scary for me, and we left fast.
My buddy was pissed, but I had been to my very first gay bar. In essence, it was a speakeasy, and the name was Fugativa. Which he told me meant fugitive in Spanish.
Well, that's my story and I'm sticking to it! Use it on your web page if you'd like. Maybe it will spark other guy's memories of that time or place.
Regards,
Nancy
Bars That Were
WOW… do we have a real treat for our readers! "Pat the Plumber" has given us permission to reprint 3 articles that she wrote for Womyn's Words! Her articles were called Nostalgia Corner… We will be keeping these articles in our "Bars That Were" section, located on our home page at www.MCFILMFEST.com for future audiences to enjoy too!
A Huge Community Thank You goes out to "Pat the Plumber"!
Now from Womyn's Words July 2001
Part 1 of 3
The Beach Bars in the 70's
Where were you in the 70's and early 80's? Where did you go to dance and prance long before Linda's extraordinary Gulfport dances and to meet womyn before Salon, the gay organizations and support groups?
This old lady plumber was fortunate enough to live on Treasure Island and along with hundreds of working, wayward, and wonderful women, visit the "girls' beach bars".
Stopping for a cold beer at The Other End after a day of installing drain pipes (working with all men from 7:30 am – 4:00 pm) was something to look forward to.
The Other End was on Madeira Beach, run by none other than "Butch" the bartender, a legend in her own time. After Butch came "Captain Jack" a woman ahead of her time and recognition; and then operated by Pat and Mary who also owned The Well of Happiness Bookstore next door.
The Other End was a gathering place for memorable women – including Mullet Mary, Rhonda, and Judy the Elvis impersonator. I remember seeing the Fallopian Tubes there for the first time – decked out in nun's habits – and one of the first local bands called Buffalo Shoes.
I remember dancing with Kim to You Need Me by Anne Murray, I Know I'll Never Love This Way Again by Dionne Warwick, and Blue Bayou by Linda Ronstadt.
In 1986 Another End opened on Bay pines Blvd. It was there in July of that year we got to see Melissa Etheridge for $5.00! A full-page ad with her picture was in that month's issue of Womyn's Words.
Back to 1979… we'd leave The Other End and toodle up Gulf Blvd. to the Surf & Sands Lounge. The backroom bar was facilitated by the one and only "Stars Fell on Alabama " Gary Ann, the vivacious red-headed barmaid and social director. The front bar was tended by Bob, a true "brother". At the piano was Rena Estabrooks – may she rest in peace tickling the ivories in Sappho's orchestra. Rena knew every song from memory, a unique, talented professional. She'd play all our requests from Kim's favorites – Red Sails in the Sunset, the Irish Washerwoman and Music Box Dancer to Beautiful Ohio for this Buckeye. She also wrote a song for me entitled Working in the Sewers All Day which she sang every time I walked in. What a humbling yet joyously flattering experience.
A gay woman could also find friends at My Brother's Place, a bar with mixed clientele but very friendly as it was owned and operated by Loretta, a former stripper who performed under the name of The Girl of the Golden West. She put on her holster and cap guns and would do her dance for we appreciative womyn who recognized her as a talented ecdysiast without being crude and nude.
With the passing of Marilyn Engelman recently, we can reminisce on Marilyn's Closet, a meeting place for womyn for two decades. Womyn's Words invites you to send in your anecdotes and articles about The Patio and Jack's 809 and other lesbian haunts during the 50's, 60's and 70's
-Pat the Plumber
A Huge Community Thank You goes out to "Pat the Plumber"!
Now from Womyn's Words July 2003
Part 2 of 3
Tampa Night Life for Lesbians in the 70's
Where were you in the 70's and early 80's? Where did you go to dance and prance, cruise and lose or meet womyn before chat rooms, Salon, Gay Pride, gay organizations, gay support groups, gay churches and Linda's dynamic dances?
"Womyn's Music" was blossoming in the early 70's with Olivia records producing Cris Williamson's breakthrough album The Changer and the Changed and Meg Christian's Ode to a Gym Teacher. While we were able to listen to lesbian music in our homes, we went to the bars for socializing.
Tampa's gay and lesbian gathering places in the 50's were a night club called The Knotty Pine downtown and Jimmy White's on Kennedy Blvd. Going to those incurred the risk of being arrested and carted off in paddy wagons after the numerous raids on gay bars. Being arrested for just being there could mean public outing in the newspaper and loss of job, privacy, and rights in the very homophobic 50's and 60's on the skirts of McCarthyism and Johns Committee in Florida.
When I moved to Tampa from Cleveland in 1975, Jimmy White's had become "Cucojo's" It was quite large with an accommodating dance floor and stage, complemented by paintings and posters on the walls of intriguing, cavernous hallways.
After drumming and before plumbing, my first job in Tampa was as a barmaid at the Sheraton Inn downtown. When I got off work at 1:00 a.m., Cucojo's was my oasis after a night of artificial heterosexual hyperbolic conversation. Week nights were quiet andthus became my "safe place" where I met Zelda D., who worked at the Springs Movie Theatre until 1:00 a.m. also. Zelda would read and write poetry right there at the bar. It was through my friendship with Zelda that I met Diana Estorino who published Network News, a Tampa lesbian newsletter in the 80's, and who produced wonderful New Year's Eve parties for us at the Armory.
Week night regulars at Cucojo's were literally the salt of the earth – working class gay people with socially prohibitive evenings because of their work hours, finding friendship and acceptance at this bar owned by Mama Dee. Mama Dee celebrated holidays and special occasions with memorable galas. Her partner, Mama Pat, went all out on St. Patrick's Day with an Irish feast and personally pouring a shot of Irish whiskey for everyone and bestowing a kiss from a "real Irish Mother." Mama Pat continued that personal touch when she operated the Carousel Lounge.
We were greeted at the door at Cucojo's by "Big Lu," the quintessential butch of her time, and served our respective libation by Dolly, who tended that long, long, bar with her scooting stool, and compensated her height with a beaming smile.
Along with Art, the other bartender at Cucojo's, Zelda and I ventured out to Tampa's gay night life – Rene's on Kennedy, where the serpentine locomotion of the crowed dancing to The Hustle was mesmerizing, the KiKiKi where the leatherguys in action were titillating, and the Ohio Bar downtown where looks and classism did not permeate the camaraderie, diversity or character of the mixed crowed, and you could engage in campy or intellectual conversation without the throb of disco music. The murder of Harvey Milk in 1976 was a heartbreaking subject, as was the assassination of the Israeli athletes at the Munich Olympics. the subsequent acquittal of Dan White with his "twinkie" defense in the Harvey Milk murder is a shameless chapter in the history of injustice to homosexuals. But that is another story for another issue.
The music of that time affected our interaction in the social culture. Especially remembered are those songs we danced to, sang to, and had flirtatious liaisons while listening: The Rose by Bette Midler, Love Hangover by Diana Ross, Best of My Love by the Eagles, Misty Blue by Dorothy Moore, When Will I See You Againn? by Three Degrees, Rapture by Deborah Harry and Blondie, Don't Leave Me This Way by Thelma Houston, I Will Survive by Gloria Gaynor, YMCA and In The Navy by The Village People, and This Is My Life by Shirley Bassey, extraordinarily performed in drag by Lady Alexandra at Cicojo's.
Because the bars in St. Pete closed at 2:00 a.m. and Tampa's closed at 3:00 a.m., a cheerful group from The Patio (owned by Marilyn of Marilyn's Closet and then Rhoda and Peggy D.) would toodle over the bridge to rendezvous for "last Call" at Cucoj's or the Carousel. We would all go to breakfast with the drag queens at Ayres Diner on Dale Mabry or Steak and Eggs on Kennedy where the atmosphere was not blatantly homophobic.
When I stared working for Griffin Plumbing, I had my evenings open to attend the women's softball league games at the ball field on Sligh Avenue. Along with my good friend Nikki Economou, we hooted and rooted for our favorite team which included the athletic, graceful Dory, who was then a student and now a respected physician in Tampa. Nikki and I were among several women who had crushes on Dr. Dory way back then. The team coach was an encouraging, spirited woman named Cindy… memory fails me with the team name.
Nikki Economou was instrumental in the development of the TampaAIDS Network and was deservedly recognized at "the AIDS Answer Lady" working for the Florida Department of Health and Rehabilitative Servers. She left this area in 1987, and wherever she is, the "Greek Princess" is missed and loved.
In the 1980's the club scene changed in Tampa with the emergence of larger, more sophisticated bars – Tropical Heatwave, Margie's. B.J.'s, Rumors, Papillon, and Kim's Fantasy Room. These larger venues brought in nationally known lesbian entertainers and I fell in love with Theresa Trull after seeing her perform at B.J.'s. Barbara (B.J.) opened the Flamingo in Clearwater in 1988 where our "over 40" group had many an enjoyable meal and meeting.
The USF gay organization produced concerts featuring Lucy Blue Temblay and Castleberry and DuPree. And we could listen to our music on WMNF's Women's Show with Joan Scoville starting in 1979. Blessed by WMNF and their independent voice, unfettered by ownership of the rightwing megawatt megachannel monsters.
In the early 80's we were going to the movies to see films reflecting ourselves – Lianna, The Rose, Personal Best, and Cher as a lesbian in Silkwood.
Lest I forget Pasco County… I spent much time in the 70's with a lover in Port Richey. At that time, Pasco County sisters were quite isolated (no gay bars at all) so we gathered at T.J.'s Pour House on US 19 where the closet proprietress welcomed us. Thankfully I get to see some of those women from that group when they drive down to attend Linda's dances. It was within that group of women that I met the late Pat Gonzalez, who was one of the original organizers of the Springs Shelter in Tampa.
Our Community is indeed a constant circle of cycles and changes.
-Pat the Plumber
A Huge Community Thank You goes out to "Pat the Plumber"!
Now from Womyn's Words July 2005
Part 3 of 3
The Well of Happiness Bookstore / Other End Lounge Revisited
At the recent Cris Williamson Concert (produced by Patty Petruff of Tramp Productions) Cris publicly acknowledged Mary Beauchesne and Pat McCann for introducing her music and "Womyn's Music" to our area when Mary managed the Well of Happiness Bookstore and Pat managed the Other End Lounge on Maderia Beach in 1892 and 1983. Cris also came down from the stage to chat with them.
Pat and Mary have been together since April 28, 19981. They met thru New Dawn Correspondence Magazine while Pat was a riverboat cook on the Mississippi. They both have had fascinating lives and varied careers, much of which they revealed in "Whistling Women" by Chery Claasen. They also were early feminist activists, participating in a "sit-in fasting" on the steps of the Tallahassee statehouse for passage of the ERA amendment.
Through business affiliations, Pat was asked by The Other End Lounge owner Phil Swanson to manager the bar. Prior to Pat becoming manager, the barkeep was the memorable Captain Jack clad in her seafaring persona. She was preceded by Butch the Butch, a legend in her own time.
Subsequently through mutual friends, Pat and Mary met Doreen and Edie who had relocated here from New York, and a partnership was established to open a women's bookstore in a vacant sail shop next to the lounge. Thus began an important chapter in our community history… The Well of Happiness, in contrasting deference to Radclyffe Hall's classic The Well of Loneliness was opened May 1, 1983.
Their friendship with Rand Hall was instrumental in acquiring the bookstore inventory. (Rumor has it they have in their possession a photo of Rand in a poodle skirt.) Rand took to a gay book fair at the Gay/Lesbian Student Union at USF Tampa, where they met Naiad Press publishers Barbara Grier and Donna McBride, from whom they obtained their inventory.
In addition to books, the store sold jewelry, clothing, cards, posters, magazines and WOMYN'S MUSIC. During a 1983 interview broadcast on WMNF's Women's Show, Mary stated that there were 379 women's periodicals/magazines and 92 women's presses. Sadly, these numbers are a mere fraction today of what they once were. Pat, Mary and I acknowledge that the printed word is an endangered species, as is Womyn's Words. The Well of Happiness was the first business to distribute Womyn's Words.
In that 1983 Women's Show interview, Mary was asked how long "women's literature" had been around, to which she replied "for thousands of years – starting with Saphho", but over the millennium, had been suppressed by misogyny and censorship with women having to write under male pseudonyms. It's taken those thousands of years to culminate into our own "lesbian literature" designated bookshelf.
Mary was the first person to acquire and sell "womyn's music" in St. Petersburg. She discovered this magical genre while living in Phoenix. She would sneak over on her lunch hour from Maricopa County Hospital to a women's bookstore where she saw those magnificent album covers on Strange Paradise and Changer and the Changed and heard Cris signing on Olivia Records. She contacted Olivia for inventory, and they responded "in a grand fashion" shipping album, posters, and 45's for the Other End jukebox. That music kept the jukebox jingling and the women dancing… Margie Adam, Linda Tillery, Meg Christian's Ode to a Gym Teacher, Sue Fink's Leaping Lesbians and Chris Williamson's Sweet Woman. As Mary said, "how many times is to many times to hear Sweet Woman?" Our wonderful local chorus – The Phoenix: Women's Voices Rising – does an ethereal performance of the song in concert.
I was fortunate to be living with Kim on Treasure Island during that time, and we brought all our music and books there. Those days when we had our own places on the beaches – The Lighted Tree, Jacks 809, the Surf and Sand, Well of Happiness and the Other End, are gone forever.
In addition to putting women's music on the jukebox, in her capacity as manager, Pat provided us with entertainment from our own area – Buffalo Shoes (Marion, Jill and Leslie), Crazy Carol, Judy the Elvis Impersonator, Kim Magic, the late Frankie D'Lea, and the Fallopian Tubes performing in long johns and nun's habits.
Although the bar turned "straight" when the owner lost his license and the bookstore closed, we have restless, wonderful memories of those milestones on Madeira. Women from all over the country came to the Well of Happiness and Pat and Mary still have the guest book. They were recognized and respectfully acknowledged in Key West.
Pat is an ordained minister in the Christian Unity Fellowship. She was the Associate Pastor at the original MCC in St. Petersburg on Arlington, where she organized the "Happy Cookers" kitchen group. She was also the Associate Pastor at MCC of the Pines in Clearwater and helped establish a MCC church in rural Kentucky.
And talk about Karma! Pat and Mary are both from Boston where they went to the same bars at different times. Their respective parents are interred at the same cemetery in Boston.
Our community did not have another women's bookstore until July 5, 1989, when Patty Callaghan opened Bridget Books which closed in march, 2003. Tomes and Treasures, the last Gay bookstore in our area closed last month (June 2005).
The Well of Happiness was the first, and holds an honored place in our history. Blessed be Pat and Mary.
-Pat the Plumber
Foot note: "Pat the Plumber" is now retired and loving in the bay are. You may contact her at wackygirls@webtv.net
Where are they now?

Did you work or party at any of these clubs?
Add your name to the e-mail list today.
Somebody out there might be waiting to renew an old friendship!
Gilda Golden now lives up in North Carolina Jurassicblonde1@aol.com
Horst horst_Tampa@verizon.net
Judy B. Goode JuGoo7@aol.com
Famous Cabaret Singer Performer  www.JudyBGoode.com www.myspace.com/judybgoode
Kim Magic 813-833-2931
Mark (Tea Cup) & Carrie mcfilmfest@aol.com www.myspace.com/mcfilmfest
Owners of MC Film Festival, Mark a famous local bartender & stilt walker
In Closing
We are hoping to put this list of memories into some Gay Archives. We hope that Bill Ragan & Rex Maniscalco, who have taken so any photos could put something together also. Good luck to Gilda who says she is writing a book. Ric Castillo had hundreds of videotapes from all the shows he had been in and choreographed, but when he died his family wanted to wait to give any away. Now they have moved. Hopefully the tapes haven't been destroyed, and maybe someone out there is in touch with the family. These tapes would be a treasure to remember the 70's & 80's.
This was mostly bar history, but there is also activist history too. Believe it or not, mostly starting with the USF Gay Coalition in the late 70's early 80's. But that's another story……
A Special THANK YOU! for Your Support & Input:
Horst & Brian, Lloyd, Sonny & Steve, Tony & Buddy, Judy B. Goode, Larry Wilson, Wayne P. of DT's, Rex Maxiscalco, Mike & Will, Keith Frey, Bill Hewes, Chris @ Valentines, Darlene @ Flirt, Jack Sarver & Dan K., Gilda Golden, Glenn W, Bobby Smith & Kay Thompson, Danny Valdez, Victor & George, Brian Feist, Kim Magic, Rand Hall, Ms Sue, Spencer, Johnathan & Nate, Tom Barcia & Mark, The KIKIKI Group, Anonymous Persons, & the Internet
THANK YOU ALL!
Mark & Carrie
Updated on 12-28-2011