2 DATE NIGHTS Suggestions
On Thursday, October 19 TAMPA PRIDE will Host a Fun "TAMPA PRIDE KICK OFF PARTY". The party will be at the Worlds Largest Hamburg Mary's in Brandon , FL. At this Kick Off party will be the acclaimed Daphne Ferraro Stage Production of "Hocus Pocus"  Between NOW and Oct 19 schedule a fun "Hocus Pocus Movie Night" with your family & friends at home. Don't forget to stop and pick up your favorite Halloween Candy before the movie. That way you can re buy more before Halloween!  Then join TAMPA PRIDE for all the music and magic of Hocus Pocus on Oct 19th.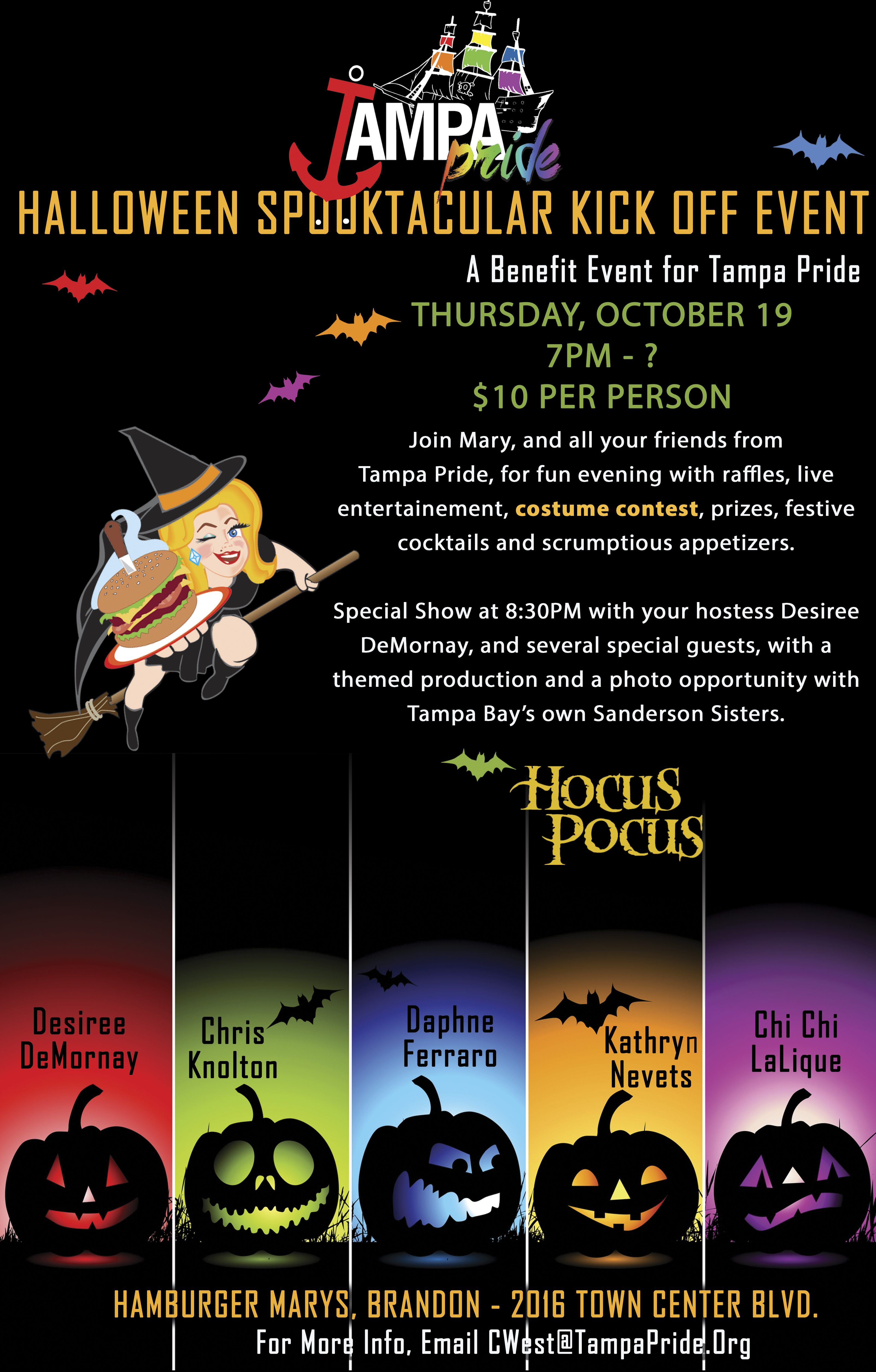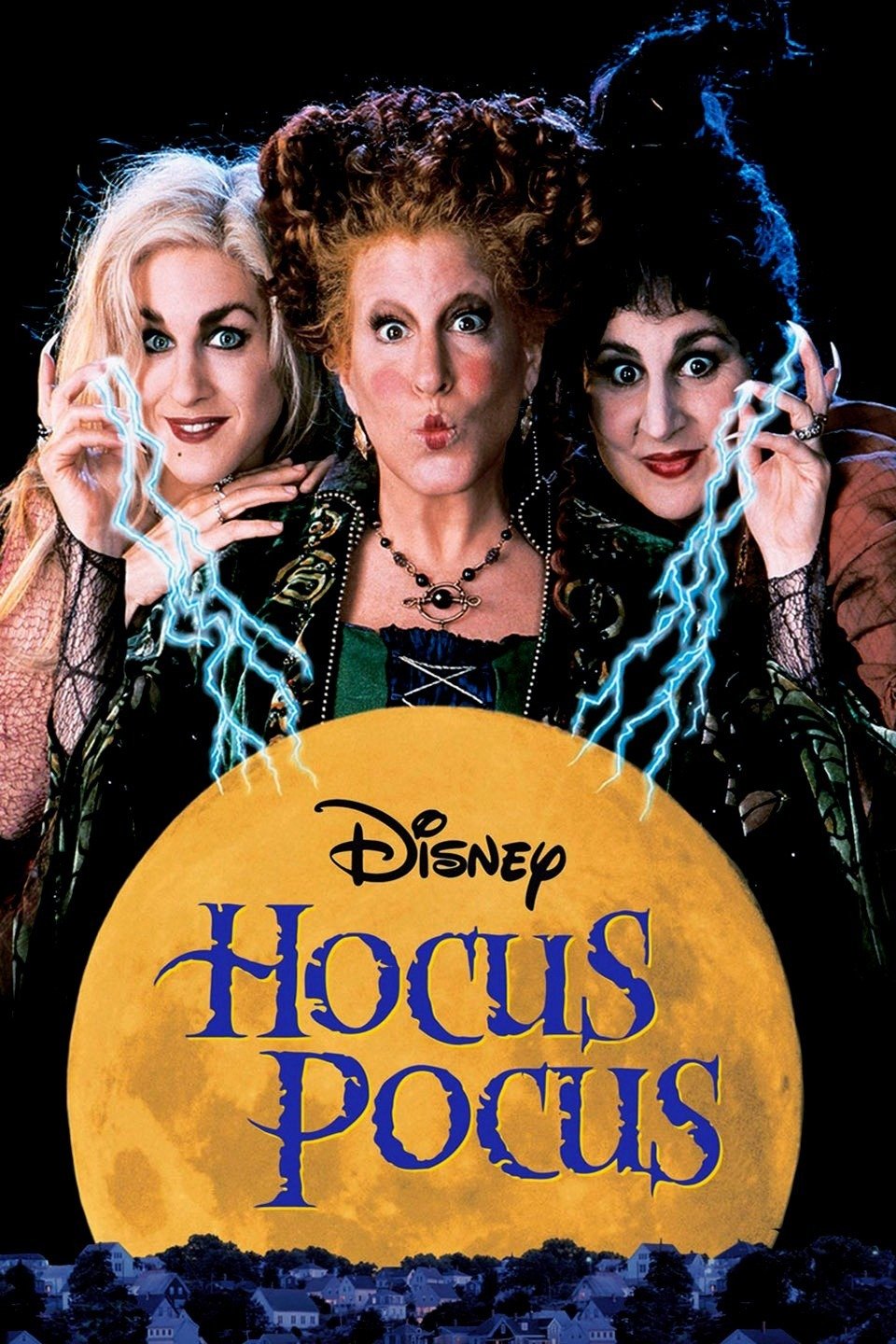 InterPride 2017 World Conference
    Just returning from a World Pride Conference in Indianapolis, Kurt King and Carrie West represented TAMPA PRIDE as newcomer delegates. Over 100 cities/countries from around the World Pride's were represented. Thousands were in attendance. Also attending from Florida were Orlando Come Out With Pride, St. Pete Pride, Miami Beach Pride, Ft Lauderdale Pride and Florida Hispanic Pride.
    The conference kicked off to an overwhelming applause for 6 new Pride organizations attending from unlikely places; Poland, Kenya, Guiana, Honduras and Brazil. Countries that often come under attack and individuals often beaten or murdered because of being LGBT! From small Pride groups of under 1,000 attendees to over 2 million attendees at Montreal, Paris, Copenhagen, New York City Pride events.
     In a land that we mostly have known as an anti-LGBT state, the Governor of IndianapolisEric Holcomb and Indy Mayor Joseph Hogsett welcomed all the delegates to the "Hoosier State." The middle of the state is the state capitol in Indianapolis and is referred to as the "Paris, 300 years after." by the Indiana Art Museum Director.
    Most importantly, objectives and plans for Pride events around the globe were held in many capacities with 4 mini educational seminars/programs going on hourly. Over 20 global topics with respected and noted speakers lead the hot topics of discussion.
    Topics included Black Lives Matter, Inclusive Sports, LGBT Domestic Violence, Peace Corp participation, Pride Social Change in rural communities, Aligning with Pride Organization Trans Community, Millennial Gay Choices, Latin America Pride Movements, Pioneers of Pride events, Faiths engaging Groups to other major topics affecting Pride organizations. Very informative and educational.
    In selecting future World Pride hosting locations, the worldwide competition was fierce! 2 great American cities had World Pride bids for 2019 (Austin, Tx)  and 2021 (Ft Lauderdale, FL). Both had excellent presentations and leadership to back up the support for the many millions of LGBT attendees. Both lost! Austin lost to Athens, Greece and Ft. Lauderdale lost to Copenhagen, Denmark.
    Some of International Pride delegates told me that because of the present American Trump administration, they feared not getting visas or other countries getting visas into the United States.
Another LGBT slap in the face for equal and humanitarian rights!
This Saturday night is the Largest Private Non-profit Halloween Party in the state. If you didn't get a ticket don't worry. Many of the guest will be in GaYbor/Ybor City after to show off their Fantastic Costumes.  
https://allhallowsball.org/
Tampa International Gay & Lesbian Film Festival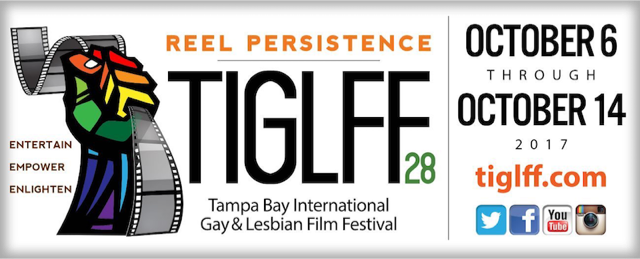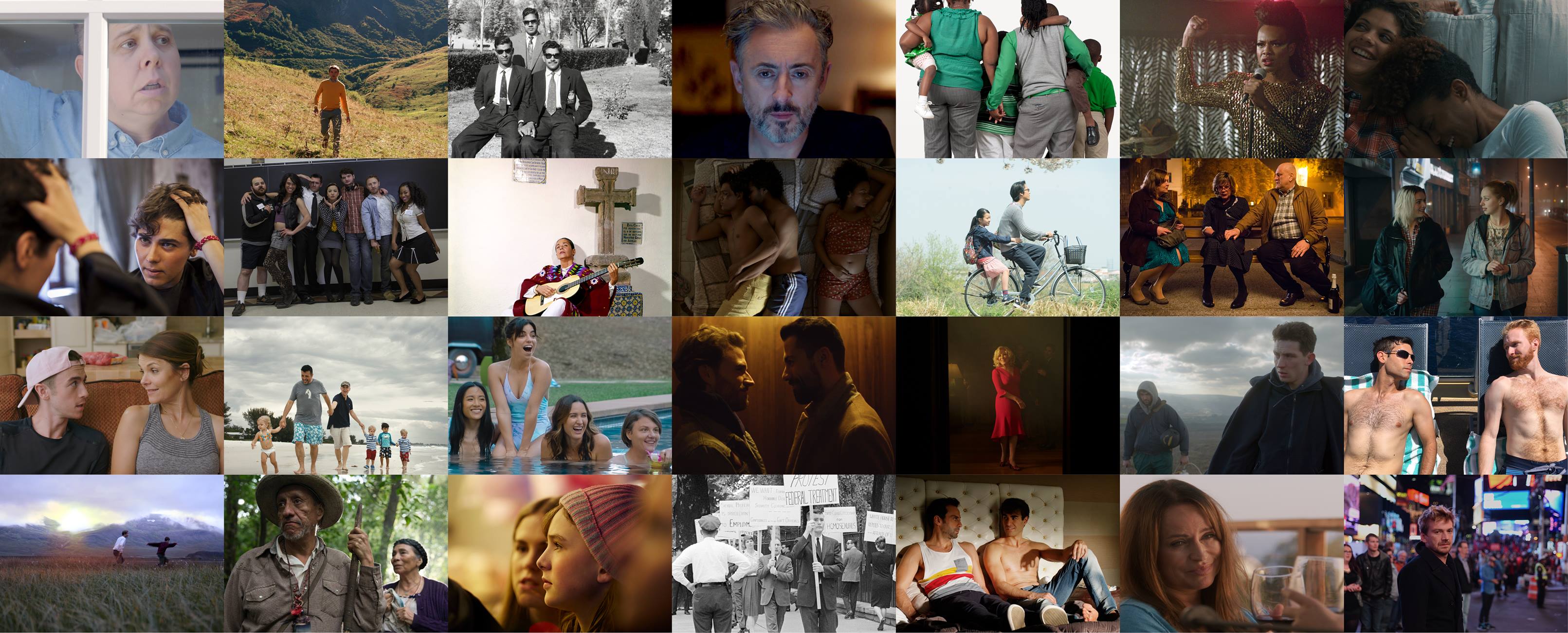 TAMPA PRIDE & TIGLFF Presents…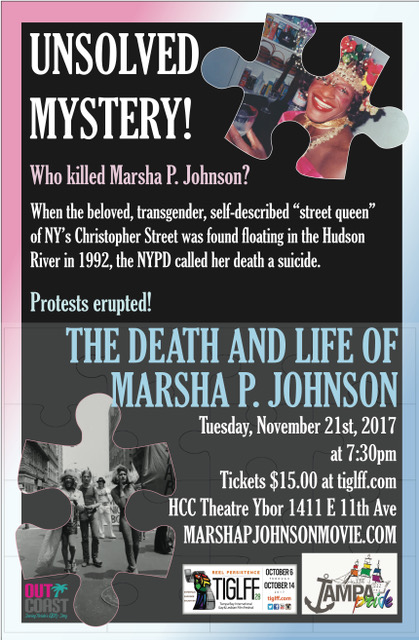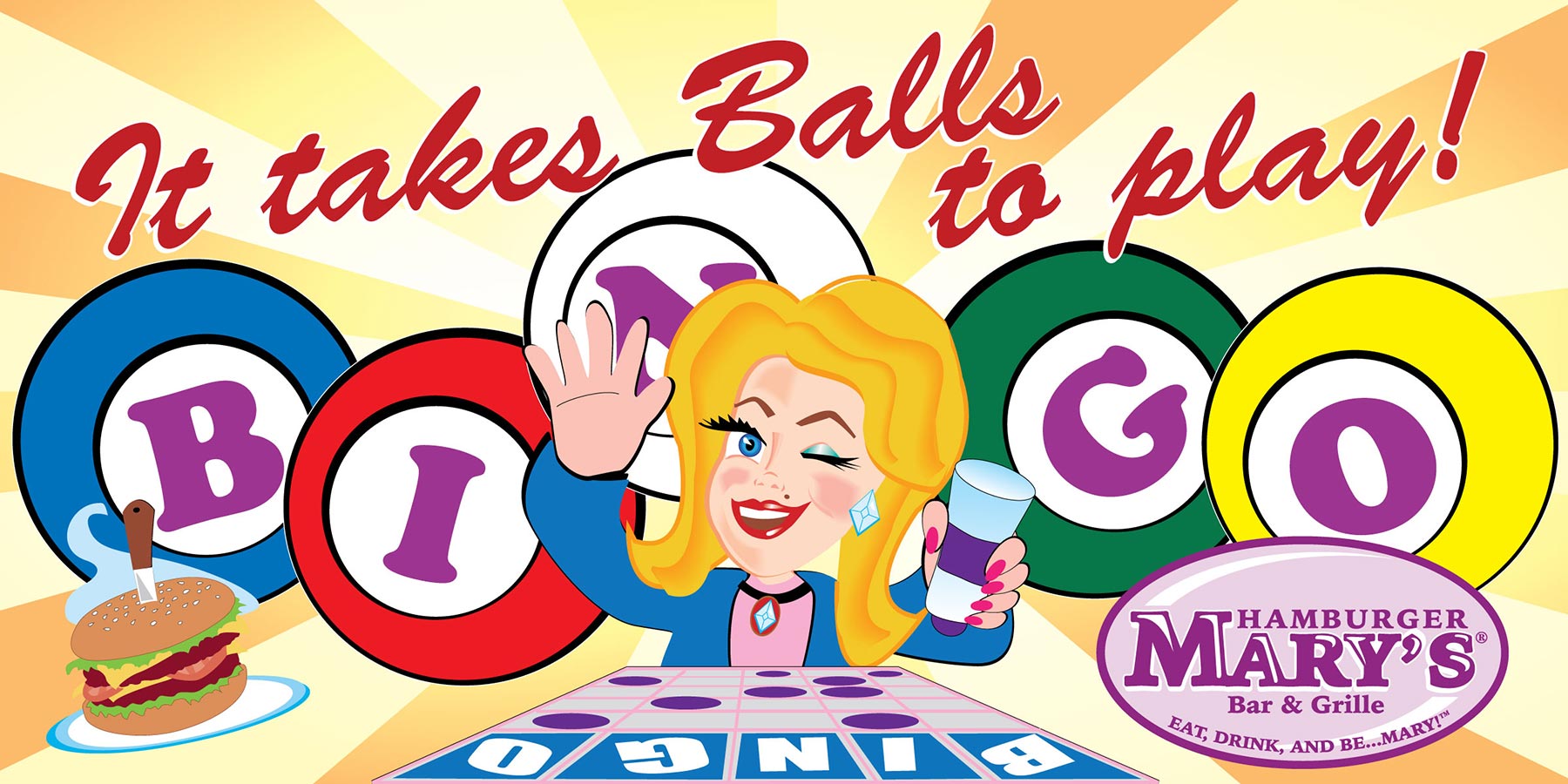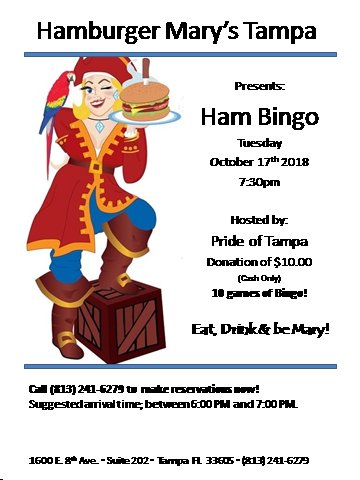 From The MC Film News Bag